Ron Johnson could return to run Apple Retail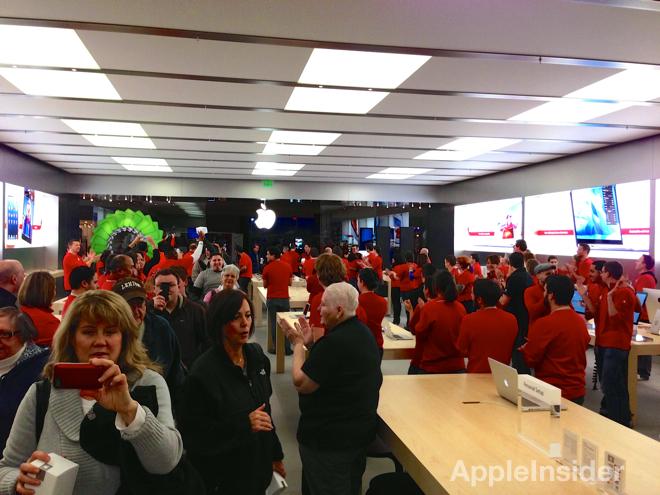 Nearly a year and a half ago, Ron Johnson left his job as senior vice president of Apple Retail for the opportunity to act as the chief executive of JC Penney. Following his ouster there, it's possible he could return to run the chain he helped build over the previous decade.
Johnson was reportedly dismissed at JC Penney this week after failing to turn around the discount clothing retailer, and instead presiding over a 27 percent year over year drop in revenues and the lowest sales in two decades.
Efforts to revitalize JC Penney by doing away with regular sales cycles and trying to upscale the retailer's merchandise instead alienated its regular clientele of bargain shoppers, who had relatively little in common with the customers Johnson had served building Apple's retail chain.
Unlike Apple's 394 locations, the oldest of which opened in 2001, JC Penney has over 1,100 locations in the US, many of which were dated and struggling as anchor tenants of increasingly less attractive shopping malls. The task of revamping these outlets to reflect Johnson's vision for brand-oriented boutique "Shops" proved to be difficult and slow to implement, and didn't immediately achieve the results shareholders demanded.
Johnson at Apple
Johnson was no stranger to discount retailers, having gained experience managing Target stores prior to being recruited by Steve Jobs in 2000 to help build a new series of showrooms for the Macintosh for Apple.
His background in serving mainstream customers led Johnson to reportedly challenge Jobs' original retail vision of building boutique stores aimed specifically at creative professionals.
Not only was Johnson said to urge Jobs to build "a store for all Americans," but he also insisted that Apple's original plans for its first retail stores were all wrong, resulting in a reworking around a premium experience that displayed products by how they'd be used, rather than just grouping them by product category.
Unlike the task of rebuilding JC Penney's 1,100 existing stores, Johnson had the luxury of developing Apple's retail brand strategy from scratch. A decade later, Johnson was presiding over hundreds of Apple Stores that were raking in retail's highest revenues per square foot, silencing early critics who had predicted Apple would fail in its efforts to show off its own products.
Johnson's departure from Apple
In June 2011, Johnson announced his plans to leave as Apple's Senior Vice President of Retail and take over JC Penney. Jobs wasn't pleased with Johnson's departure, reportedly disparaging the struggling, 110 year old business as "a B- or C company with B- people."
Jobs did convince Johnson to remain at Apple through the planning period of its critical holiday season, and Apple immediately began recruiting internationally for a new retail chief.
When Johnson left for JC Penney in November, he also took with him several other members of Apple's retail operation, including its chief financial officer Michael Kramer, causing further disruption for the company as it continued to search for someone with the skills needed to help expand Apple's retail stores internationally.
Apple Retail under Browett
By January 2012, Apple had selected John Browett, the former chief executive of UK discount electronics retailer Dixons, who had previously also run Tesco.com. Browett turned out to be as poor of a fit running Apple as Johnson was in taking the reigns at JC Penney.
Browett reportedly attempted to slashed costs at Apple, including hiring freezes and the deferment of any facility repairs deemed "not business critical."
The unpopular moves were apparently motivated by efforts to "run leaner" in order to further increase the financial performance already very profitable retail chain.
Following murmurs of discontent among retail staff, Apple's chief executive Tim Cook announced Browett would be leaving last October, after less than six months on the job. The firing meant Browett lost the majority of the 100,000 shares of stock he'd been offered at his hiring if he had maintained his position.
Since then, retail operations have been directly managed by Cook, who appointed Apple's vice president of finance Jim Bean to help support the company's retail operations. Neither Bean nor two other internal vice presidents who have been noted as potential candidates for taking over Browett's role as SVP of Apple Retail (Bob Bridger, VP of retail real estate and development and Steve Cano, VP of Retail) have been named as replacements.
Could Johnson return?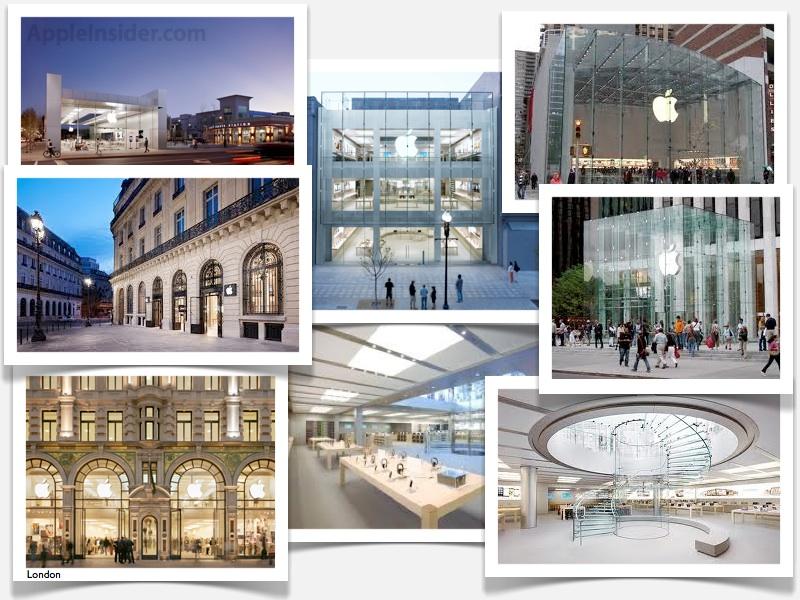 That at least leaves open the possibility for Johnson to return to Apple, were both he and the company interested in restoring him to the position. However, prior to Johnson's firing from JC Penney, Apple's public relations head Steve Dowling commented in January that the company wasn't exactly leaderless."Retail has an incredibly strong network of leaders at the store and regional level."
"Retail has an incredibly strong network of leaders at the store and regional level," Dowling stated. "And they will continue the excellent work they've done over the past decade to revolutionize retailing with unique, innovative services and a focus on the customer that is second to none. Jim Bean is moving to Retail to help support our store teams. Jim has been at Apple for 15 years and is a great leader who understands our culture and focus on customer service."
At the same time, Apple continues to search for a new SVP of retail in a world where few external candidates appear qualified to run the company's very unique retail operations. Johnson is, of course, already familiar with how Apple Retail works. After a decade of running the organization, he may still want to do something different. But after his high profile disaster at JC Penney, there may not be many other options available.
Even without an SVP named to run its retail operations, Apple's stores have continued to perform even as the chain has grown dramatically. Despite its leadership turmoil, Apple's retail operations have more than doubled its profits over the past two years, jumping from $2.3 billion in earnings on $9 billion of revenue in 2010 to $4.93 billion in profits on $18.8 billion in revenue for 2012.
The company has outlined plans to spend about a billion dollars opening at least 30 new stores internationally in 2013, and replacing another 20 locations with larger stores capable of serving more customers. Last year, it spent nearly as much opening 33 new stores. Each store in Apple's retail chain of 394 locations generates an average of $50 million in annual revenue.
In addition to serving as Apple's training and customer service centers, Cook recently credited the company's stores as instrumental in launching new products like the iPhone and iPad.
"One thing that's not well understood," Cook stated in the company's January conference call, "I don't think we would have been nearly as successful with iPad if it weren't for our stores. The tablet was ingrained in [consumers'] minds as this heavy thing the Hertz guy held. But our store is the place to go and discover and try it out and see what it can do.
"I don't think the launch would have been nearly as successful without stores that welcome people in at ten million a week and show this," he added. The stores "give Apple an incredible competitive advantage."