Samsung said to plan build quality improvement to counter iPhone, HTC One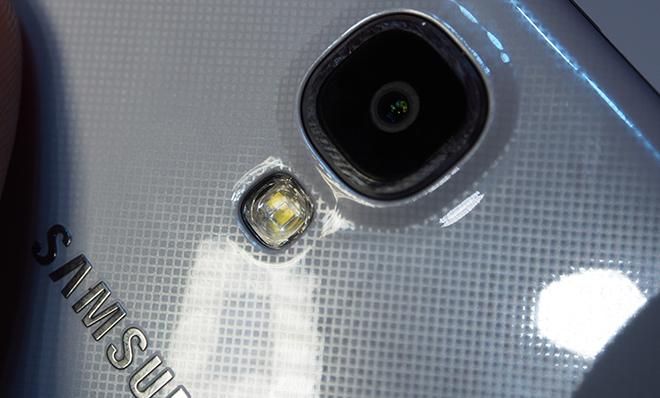 Samsung in public has been defending the quality of the plastic construction of its devices, but the company is said to be "worried" internally about its Galaxy line's build quality when compared against Apple's iPhone and HTC's One.
The Galaxy S4's plastic design drew yawns from much of the tech press. (image via Electronista)
A new rumor has the South Korean electronics giant pondering a switch to higher quality materials for its flagship devices, largely in response to the renowned build quality of devices like Apple's iPhone 5 and HTC's One Android handset. Such a shift in materials could happen as early as this fall with the release of the Galaxy Note III, a source familiar with the company's internal workings tells SamMobile.
The source couldn't provide information on the specific build materials Samsung is considering using, but the follow-up to the company's fast-selling Galaxy Note II is said to mark a considerable departure from the design of other devices in the Galaxy line.
The source also claims that Samsung had a prototype of its recently revealed Galaxy S4 that featured a metal body. That metal design, the source says, was very popular within the company. Samsung, though, was said to be unable to mass produce metal units quickly enough before the device's scheduled launch, so the manufacturer went with a plastic design.
Ahead of the launch of its newest flagship, design specs on the S4 leaked, revealing its plastic construction. Samsung executives attempted to parry any potential disappointment with the design, saying that its plastic chassis allowed for manufacturability while retaining a premium feel. Pressed on the company's reliance on plastic while its competitors were moving on to metals and other materials, Samsung's American design chief downplayed the importance of materials, saying the company was more focused on developing a software experience that would turn its devices into "life companions."
Samsung's launch event for the handset focused largely on its internal technology, as well as the software suite packed with the S4. The decision to stick with a plastic body, though, led to a somewhat underwhelming response from the tech media, who saw the S4's construction as "no match" for the aluminum unibody build of the iPhone 5 and devices like the HTC One.