Dish Network launches $25.5B bid to merge with Sprint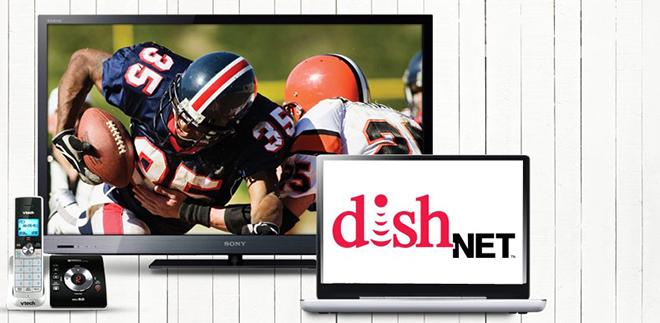 AppleInsider is supported by its audience and may earn commission as an Amazon Associate and affiliate partner on qualifying purchases. These affiliate partnerships do not influence our editorial content.
The nation's no. 2 U.S. satellite television provider made waves in the worldwide wireless industry today, as Dish Network launched a $25.5 billion bid that could see it snagging Sprint from Japanese communications firm Softbank.
Dish already offers high-speed Internet, television, and phone service, and hopes to add wireless by acquiring Sprint.
News of Dish's merger proposal broke on Monday, with The Wall Street Journal reporting on Dish's combined cash and stock offer. Under the deal, Dish would offer $7 per share of Sprint stock, of which $4.76 would be cash and $2.24 would be Dish stock.
Dish says that its offer represents a 12 percent premium over Sprint's closing price on Friday and a 13 percent premium over a rival offer from Japanese telecommunications and Internet company Softbank.
Softbank in October made a $20 billion bid for a controlling share of Sprint. That bid would have Softbank holding 70 percent of Sprint's shares, but shareholders have yet to approve the deal.
Dish's proposal would leave Dish shareholders in control of the resulting combined company, which would hold more than $36 billion in debt before taking into account the additional $9 billion Dish would have to borrow to make the deal go through. Dish would also have to pay a $600 million "breakup fee" to Softbank.
Sprint's $35.3 billion in revenue for 2012 is more than twice the $14.3 billion Dish booked for the same year.
The resulting entity would occupy a peculiar spot in the U.S. telecom industry. Sprint is the nation's third-largest wireless carrier, and Dish Network its second-largest satellite TV provider. A Sprint-Dish hybrid, then, would be able to provide video, high-speed Internet, and voice service across the country. Dish Chairman Charles Ergen floated the possibility of customers without access to broadband from a cable company being able to sign up for wireless Internet service delivered from Sprint cell phone towers to an antenna installed on their roof.
Dish has been looking to parlay its existing service into a wider wireless provider status for some time now. The satellite TV provider has been buying up spectrum to make a move into wireless, and earlier this year Dish made an informal bid to buy out Sprint-owned Clearwire. The Clearwire deal, though, is said to have stalled due to difficulties stemming from the multiple partners with a stake in the company.
Aside from the "breakup fee," the Sprint deal is said to be much easier to complete. Neither Softbank nor Sprint has commented on the offer as of yet. Sprint shares were up 15.43 percent pre-market on Monday.