Apple's iTunes rules digital music market with 63% share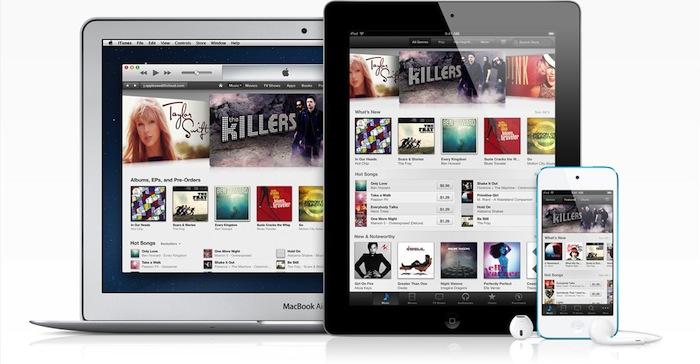 Apple's iTunes Store remains the driving force behind digital music, with 63 percent of digital downloads running through Apple, according to new figures out from the NPD Group.
NPD's "Annual Music Study 2012" looked at data from more than 12,000 consumer surveys in order to gauge consumer opinions and habits in music buying. The study found that Apple's iTunes held 63 percent of the market for paid music downloads in the fourth quarter of 2012, followed by AmazonMP3 at 22 percent. Eighty percent of digital music buyers downloaded their music through Apple's iTunes last quarter, the study said.
NPD found that 44 million Americans bought at least one song track or album download last year. Per-buyer spending on music downloads was up six percent year-over-year, thanks to teens buying more tracks.
Nearly 40 percent of U.S. consumers still believe it's important to own their music, NPD's report said, with 30 percent believing that listening to whole albums is important. The belief in the importance of owning music is actually somewhat stronger among consumers that listen to Pandora and other free streaming services. Those listeners, NPD found, were more likely to buy downloads of things they'd heard on a radio or on-demand service.
What began as a simple, legal music repository for owners of Apple's iPod 10 years ago has grown into a powerful force in the music industry. In 2012, iTunes and other download providers boosted music industry revenue for the first time since the Napster era. Worldwide, digital music revenues are at $5.6 billion, and Apple's iTunes accounts for a large portion of that. The service recently sold its 25 billionth song, with 15 billion of those sales coming in the last three years.