iTunes, other digital providers boost music industry to first revenue growth in 13 years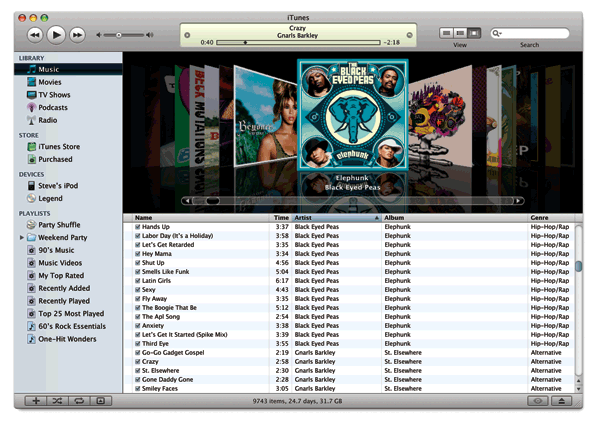 Once ravaged by free file-sharing, the global music industry appears to be on the comeback, as digital download services such as Apple's iTunes boosted music revenues to $16.5 billion in 2012, the first year of industry growth since 1999.
The news comes courtesy of the International Federation of the Phonographic Industry (IFPI), a non-profit organization representing 1,400 recording industry members across 66 countries. IFPI's figures showed global recorded music revenues up 0.3 percent for 2012, boosted by downloads, subscriptions, and other channels.
Revenues for digital music rose nine percent to $5.6 billion in 2012, with the industry on the whole posting $16.5 billion in revenue. That's a far way off from the $38 billion the industry posted at its peak in 1999, but industry members and observers believe even the small growth seen for 2012 is an encouraging sign.
More encouraging than iTunes for the music industry, though, is the rise of subscription services. Music subscriber numbers were up 44 percent in 2012, and revenues were up 59 percent in the first half of 2012. Spotify is now said to be the second-largest driver of digital music revenues in the United States, and tech giants such as Microsoft and Google have joined or are planning to join the subscription music market. Such models are preferable for the music industry, as they provide an ongoing revenue stream as opposed to a single purchase.
Piracy is still a concern, and IFPI's report calls on Google and internet service providers to do more to protect intellectual property. However, industry representatives appear to believe that the music business has finally surpassed piracy outlets in terms of ease of access and reliability.
"Pirate services are clunky and old-fashioned," said Rob Wells, president of Universal Music Group's global digital business, "they're being usurped by mass consumer migration to smartphones and access to millions of tracks from legitimate subscription services... The pirate option just cannot offer that complete consumer experience."