Spotify reportedly number two revenue source for record labels, still far behind iTunes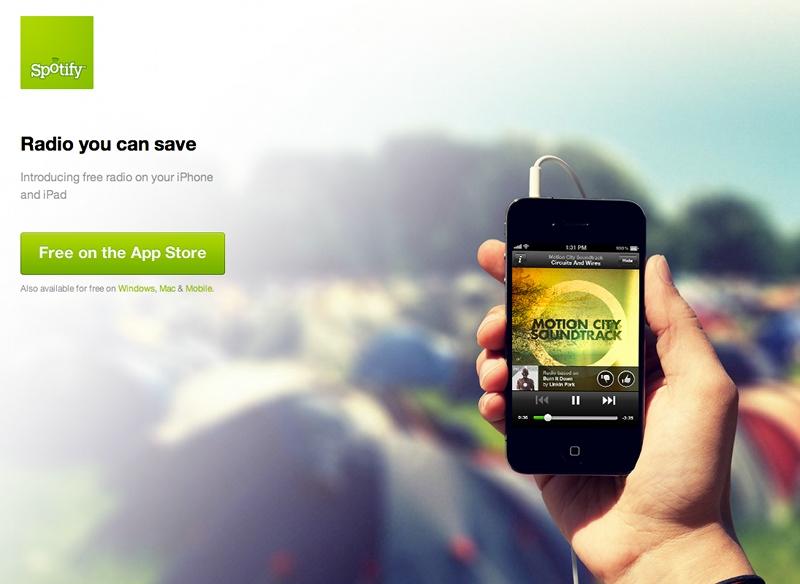 On-demand free and subscription-based music streamer Spotify is now reportedly the second largest source of revenue for the world's major record labels but lags far behind Apple's market-dominating iTunes.
The claims, which have not been independently confirmed, come from a source close to the company who notes that even at number two, Spotify has a huge gap to overcome to reach a level of success enjoyed by iTunes, reports Business Insider.
A report in 2010 suggested that Apple was in talks to buy Spotify, but the rumor ultimately bore no fruit.
Spotify was founded in 2006 and became a popular service in Europe before crossing the pond to launch in the U.S. in July 2011 with the slogan "any track, any time, anywhere." At the time the company had a catalog of 15 million songs but that number has swelled to 18 million and grows by about 10,000 to 20,000 tracks per day.
Recent estimates from analytics firm AppData found that about 23 million people used Spotify last month. During the D10 conference in May, Spotify founder and CEO Daniel Ek said that there are about 10 million users in the U.S. alone, over 3 million of whom are paying subscribers.
Also at D10 Spotify Director, Napster co-founder and former Facebook president Sean Parker alleged that Apple attempted to keep the service out of the U.S. as it directly competes with iTunes.
"If we [Spotify] continue growing at our current rate in terms of subscriptions and downloads, we'll overtake iTunes in terms of contributions to the recorded music business in under two years," Parker said at SXSW.
Spotify's new Radio feature grants Free users access to mobile music streaming. | Source: Spotify
There are three tiers in Spotify's payment structure: Free, which includes limited ad-supported music listening; Unlimited, which plays tracks ad-free for $4.99 a month; and the $9.99 Premium that allows customers to stream to smartphones and save tracks for offline listening. A new radio feature much like Pandora was introduced alongside the latest update to the Spotify iOS app in June and removes the mobile listening ban for Free level users.
The music startup continues to grow and is looking to raise $220 million at a $4 billion valuation for 2012 following last year's $100 million at a $1 billion valuation.