Tim Cook to return to All Things D conference in May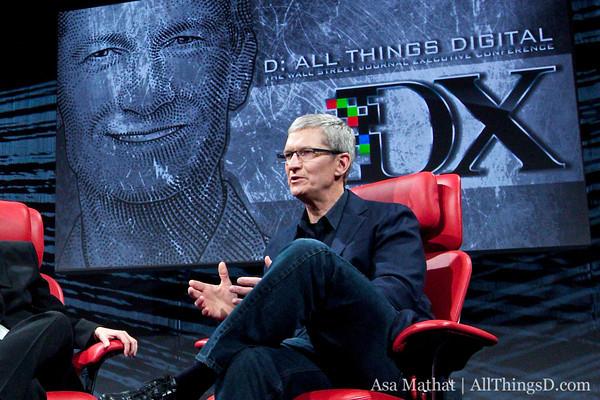 AppleInsider may earn an affiliate commission on purchases made through links on our site.
Apple CEO Tim Cook has been confirmed to appear at the D11: All Things Digital conference in May, following up on his debut in 2012 by kicking off this year's proceedings with an opening night interview.
As noted by AllThingsD's Kara Swisher, Cook gave his first major interview at D10 last year after taking over the reigns from late Apple cofounder Steve Jobs. The Apple executive is expected to again be one of the highlights of the event.
"There's lots to talk about, from the explosive growth of the mobile market to intense competition from a range of rivals, most especially Google's Android, as well as innovative offerings from Korea's Samsung," Swisher wrote. "It will also be interesting to talk about the changes at Apple under Cook's leadership, who took over from the late co-founder and industry legend Steve Jobs, as well inquiring about what new products are in the pipeline and how the company is faring in an increasingly high-pressure market."
Last year, Cook discussed plans to "double down" on secrecy, products like Siri voice control and how America-built Apple products.
D11 is scheduled to run from May 28 to30, with other tech moguls like Facebook COO Sheryl Sandberg, Motorola Mobility's Dennis Woodside, Pinterest's Ben Silbermann, Android head Sundar Pichai and Sony's Kaz Hirai, among others, slated for interviews.
Tickets to the event have been sold out for months, but AppleInsider will be offering coverage of the conference at the end of May.