Slow start for Surface has Microsoft cautiously prepping smaller next-gen models - report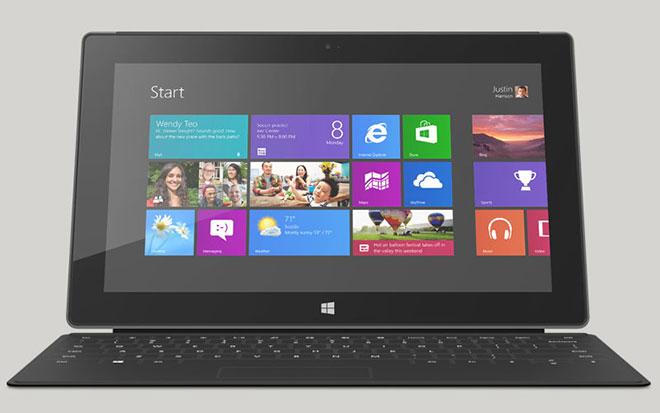 Microsoft is said to be planning to introduce its second generation of Surface tablets with smaller displays this June, but the company is reportedly taking a "cautious" approach after the initial models got off to a lukewarm start.
Sources in Microsoft's upstream supply chain indicated to hit-or-miss industry publication DigiTimes that new Surface-branded devices are expected to be announced at the company's Build Developers Conference, scheduled for June 26 through 28. If true, the new hardware would be unveiled about a year after the first Surface units were announced, though the actual hardware didn't go on sale until late 2012.
Suppliers for the second-generation models are said to include manufacturer Pegatron, chassis maker Ju Teng, displays from Samsung and LG, and processors from Intel and Nvidia.
As the market trends toward smaller tablets, Microsoft is expected to only introduce new Surface models with screen sizes between 7 and 9 inches, the report claims. The first generation of Surface hardware featured 10.6-inch displays.
Thursday's report reiterated claims that Microsoft only achieved sales of 1.5 million total Surface units to date, with a million of those being ARM-based Surface RT devices, and the remaining 500,000 being Intel-based Surface Pro units. Those numbers were said to be about half the sales of 3 million to 4 million that Microsoft had anticipated.
Because of those apparently disappointing sales, Microsoft is reportedly taking a "cautious attitude" in hyping its second generation of Surface units.
Microsoft officials already tipped last month during their company's quarterly earnings call that they are working on "a new suite of small touch devices powered by Windows." The hardware will have "competitive price points," Microsoft Chief Financial Officer Peter Klein told investors and analysts.