Fitbit's Flex health tracker is company's first foray into wrist-worn devices, boasts real-time syncing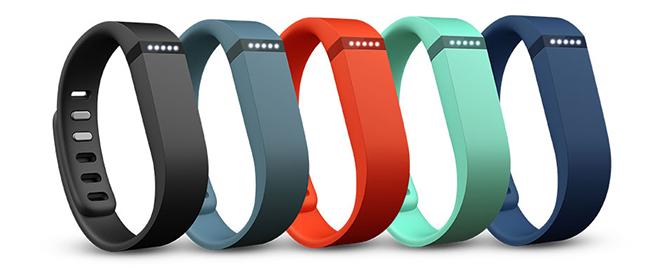 AppleInsider may earn an affiliate commission on purchases made through links on our site.
Fitbit on Monday released its Flex fitness tracker, a wristband device that combines technology from the company's other offerings with Bluetooth 4.0 to create a product meant to be worn 24 hours a day.
Building on the success of its earlier fitness trackers, Fitbit is entering an already hotly-contested space with Flex, going up against the likes of Nike's FuelBand and Jawbone's Up.
Fitbit's new $100 wristband is actually a tracking module, with built-in accelerometer, Bluetooth 4.0 and near-field communications, that slips into a silicon wristband. The band can be purchased separately or in packs of three, with colors ranging from black to tangerine.
Much like the firm's ONE and ZIP, Flex counts a user's number of steps, distance traveled, calories burned and minutes of activity. Also carried over from the ONE is a sleep quality tracker, which promises to take stats of how well a user slept during the night.
Hardware interaction is minimal, with only five white LEDs used as an interface to let users know when they reached their goals for the day.
One of the Flex's main features is claimed real-time tracking via Bluetooth 4.0, which automatically syncs with PCs, Macs, the iPhone 4S & 5, third-generation iPad, iPad mini and iPod touch. NFC is enabled for Android devices, which allows owners to open the Fitbit app by tapping the Flex and handset together. Battery life is said to be around five to seven days, and early reviews from CNET and TechCrunch seem to back up those claims.
Tracking software is the same feature-rich app Fitbit users are accustomed to, with goals, social connectivity, trends and support for third-party apps like My Fitness Pal and Run Keeper.