Adobe customers' opinions split as company shifts to subscription platform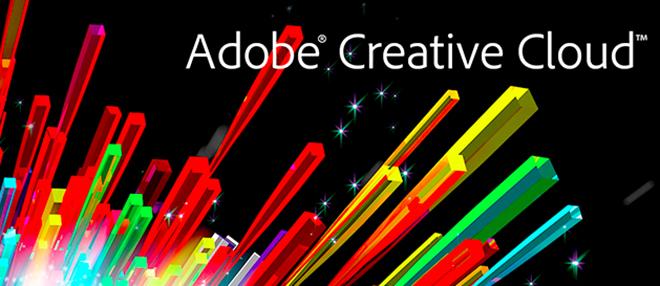 AppleInsider is supported by its audience and may earn commission as an Amazon Associate and affiliate partner on qualifying purchases. These affiliate partnerships do not influence our editorial content.
Adobe's decision to move to a subscription-based model with Creative Cloud is causing ripples in the creative community that has come to know and depend on its products, with some calling for a return to the "old ways" of actually owning the software you pay for.
The move to Creative Cloud will see Adobe abandoning its longtime moneymaking brand, Creative Suite. Instead of selling perpetual licenses on Creative Suite and updating that software package once every 18-or-so months, Adobe is now pushing a subscription package, one in which customers can pay $20 per month for a specific app or $50 per month for access to the whole Creative Suite package.
For Adobe, the shift will relieve the pressure from the aforementioned 18 month update cycle. The company already has some half a million subscribers to Creative Cloud, and it expects to have roughly four million by the end of 2015, all receiving software and feature updates as they become available.
Users of Adobe's current Creative Suite products, though, appear split on the issue.
"The new cloud pricing is horrible for users like me," wrote one user on Adobe's Photoshop discussion board. "Because I use it only a few times/month, I don't need the latest and greatest, so I only update once every three years or so."
Other "casual" users of the software have concurred, saying that the monthly charge for access is unattractive, given how often they actually use the software.
"I had hoped [Creative Cloud] pricing would be equivalent or even less than a [Creative Suite] purchase," wrote one user. "Unfortunately that is not the case."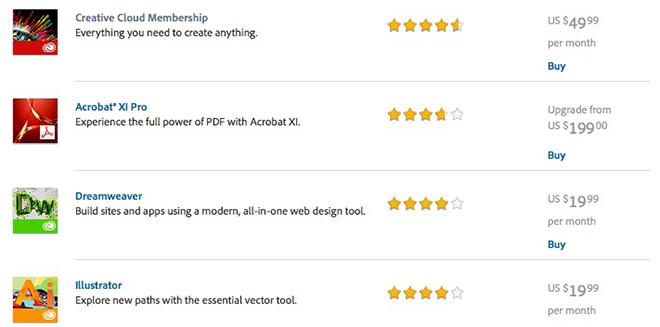 Others, though, point out that Adobe's shift to a subscription basis may work out well for graphics and creative professionals, who make up a large portion of its user base.
"Adobe is definitely positioning the platform as a professional solution," wrote one commenter on AppleInsider's forums. "It is very similar to other high end professional offerings such as AutoDesk."
Whether or not the move to Creative Cloud is advisable for an organization depends really on its needs. Organizations or professionals that regularly updated their Creative Suite packages could find that Cloud is the way to go.
A one-time purchase of CS6 Design Standard would cost $1,300, giving the buyer a perpetual license. Assuming the customer kept that product for three years before updating, the package would cost roughly $430 per year.
A three-year subscription to Creative Cloud, on the other hand, at a rate of $50 per month, would amount to $1,800, or $600 per year. That $600, though, would come with guaranteed updates to the latest version of all CC apps, 20GB of cloud storage for file sharing and collaboration, and additional features Adobe has built into its suite.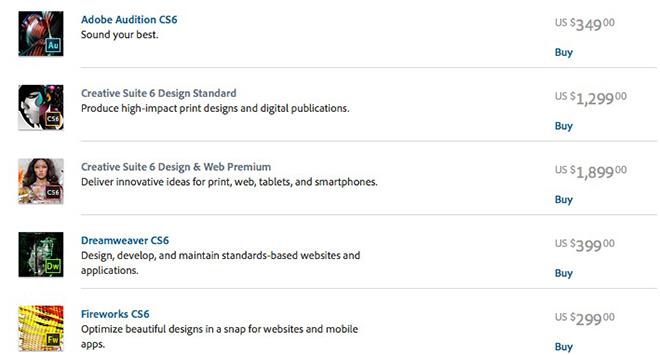 For current Creative Suite owners, Adobe has made the first year of Creative Cloud access cheaper in order to sway customers into becoming subscribers. The first year of Creative Cloud access will cost $20 a month, or $240 in total.
On an individual app basis, the math changes. A single license of Photoshop CS6, for example, costs $700. Assuming three years' use, the program works out to roughly $230 per year. A subscription to Photoshop CC runs at $20 per month, or $240 per year, for a total of $720. Like the full CC package, though, that subscription comes with a continually updated application, with the newest features added to the program as they are completed, as well as 20GB of cloud storage and most of the services Adobe offers in its CC package.
The Creative Cloud path is also thought to be a means of combating piracy for Adobe, as its Creative Suite products are regularly prominently featured on piracy sites, sometimes with professionally-produced works being traced back to such pirated software. By requiring that the software check with Adobe to ensure a subscription fee has been paid, the company puts another obstacle in front of software pirates, though the effectiveness of such a measure is yet to be determined. Current versions of Creative Suite contact Adobe's servers to ensure a user is entering a valid license number, but piracy rates for CS6 are still quite high.
Adobe will continue to offer CS6 indefinitely, according to its site. The software will also be updated to fix bugs and to ensure interoperability with the latest versions of Mac OS X and Windows. It will not, though, see any new features added in the future, meaning that users choosing not to jump on the subscription wagon will have to be satisfied with the capabilities they currently have.
AppleInsider reached out to Adobe for comment and will update this article when the company responds.