Microsoft wants iTunes for Windows 8; Apple not interested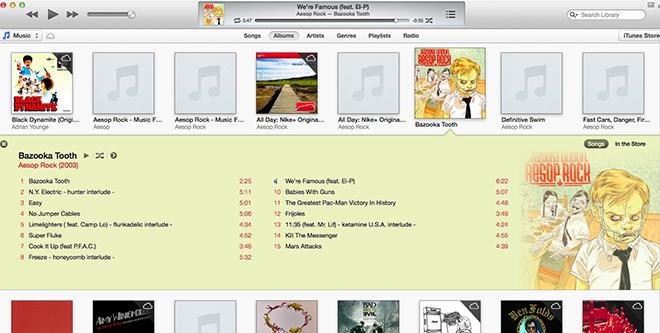 Microsoft would love for Apple to bring iTunes — one of the world's most popular software offerings — to its Windows 8 "Metro" platform, but executives at the Redmond giant say Windows 8 users shouldn't expect a touch-friendly version of the application any time soon.
Apple doesn't appear to be too keen on developing a version of iTunes that integrates the Modern UI face of Windows 8, Microsoft representatives told CNN this week.
"You shouldn't expect an iTunes app on Windows 8 any time soon," the chief financial officer of Microsoft's Windows division said. "iTunes is in high demand. The welcome mat has been laid out. It's not for lack of trying."
iTunes is available for Windows 8, but the lack of a Modern UI version, otherwise known as "Metro," means that users in tablet mode, working without a keyboard and mouse, have a harder time navigating the program. It also means that users running the none too popular Windows RT are completely unable to use the software, as that version of Windows — built to run on ARM processors — does not run non-Microsoft desktop software.
Windows 8 now has over 60,000 apps available, and users have downloaded roughly 250 million apps in total. Microsoft aims to have Windows 8 versions of all of the most popular apps in the iTunes App Store available by the holiday season.
These most recent app figures and estimations from Microsoft underscore just how badly Windows 8 has stumbled out of the gate. In October, ahead of the platform's launch, Microsoft was predicting it would hit the 100,000-app mark by February, three months after its release. At the six-month milestone, the platform has just over half that total.