Apple adds Samsung's Galaxy S4 to patent infringement suit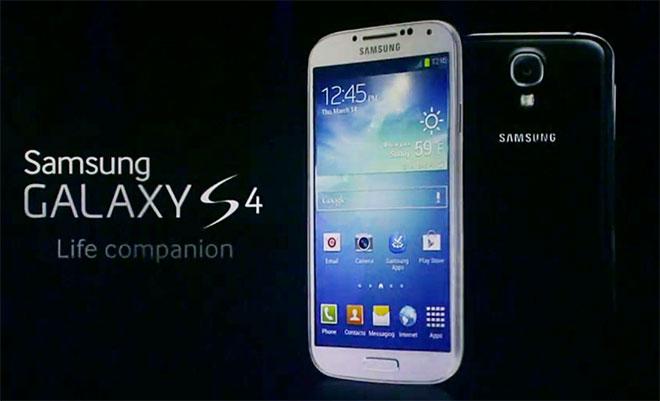 In a court filing on Monday, Apple extended its ongoing litigation struggle with Samsung, adding the company's recently released Galaxy S4 to the list of devices Apple says infringe on its patented designs.
The addition (via The Verge) of the Galaxy S4 to the list of infringing products will require the removal of one of the 22 other Samsung devices on the list. That list includes Samsung's better selling products, such as the Galaxy Note line, the Galaxy S II, and the Galaxy S III. Also, though, it includes a range of other Samsung devices, ones that presumably have not sold nearly as well.
Samsung launched the Galaxy S4 just weeks ago, in its latest attempt to knock Apple from atop the smartphone profitability heap. The new flagship model has been deemed largely a refinement of the widely popular Galaxy S3, but Samsung is pushing a massive marketing campaign in order to take the top spot in the industry.
"Based on Apple's analysis of the Galaxy S4," Apple's filing states, "Apple has concluded that it is an infringing device and accordingly intends to move for leave to add the Galaxy S4 as an infringing product. Upon the grant of such motion, Apple will eliminate (without prejudice) one of the Accused Products named herein, so that it will continue to accuse only 22 products of infringement at this stage of the litigation."
In the forthcoming trial, the court ordered both parties to narrow the scope of their complaints, so as to make the proceedings move more swiftly. Apple's filing notes that Samsung has been attempting to limit its exposure in the case by demanding that Apple list each allegedly offending device on each carrier as a separate product.
The judge presiding over the case has ordered that the trial be put on hold until an appeals court hands down a ruling pertaining to the original Apple v. Samsung court trial. The original trial is the case in which Apple won a $1.05 billion judgment against Samsung.
Proceedings for the new trial are expected to begin in March 2014.