South Australia's first Apple Store draws line hours ahead of opening [update: photos and video]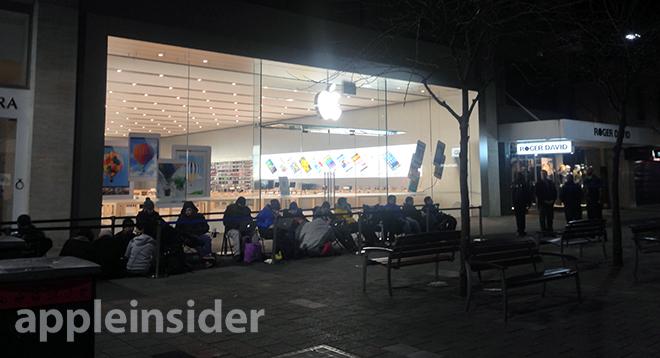 While Apple's latest retail outlet in Australia isn't scheduled to open for another three hours, customers eager to get into the region's first Apple Store are already queuing up, some having been there for nearly 12 hours.
Pictures from the scene, sent to AppleInsider by reader Jonathan, show about 30 people waiting for the grand opening of Apple's Rundle Place location, the first brick-and-mortar shop the company has set up in South Australia. The first people in line started showing up at 8:30 p.m. last night. Currently, local time in Adelaide is about 7 a.m., well ahead of the scheduled 10 a.m. door opening.
According to Apple's website, the Rundle Place Apple Store will boast a Genius Bar, in-store workshops, One to One service and business-class offerings, as well as free youth programs like Youth Workshops, Field Trips and Apple Camp.

The Adelaide Apple Store will be the first to serve South Australia, saving product owners from traveling to far away cities for repairs and browsing.
A report Monday noted that Apple's brick-and-mortar outlets netted a record $58 per visitor last quarter, which amounted to an average per-store revenue of $13.1 million.
Update: The Rundle Place Apple Store is now open. Following are pictures minutes after doors opened to over 300 people.