Steve Jobs's family has been giving money away anonymously for more than 2 decades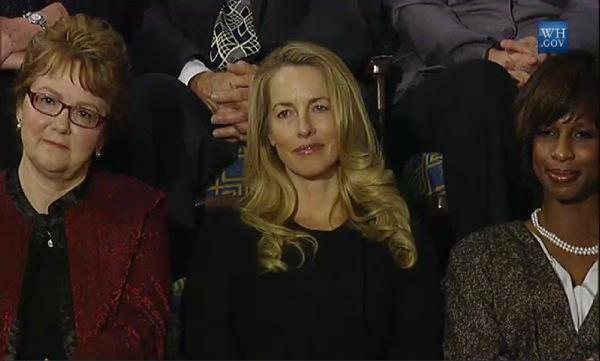 While late Apple co-founder Steve Jobs never brought public attention to his philanthropic efforts, he and his family have been giving money away anonymously for more than 20 years.
The rise of anonymous giving in Silicon Valley was detailed on Friday by The New York Times, with a particular focus on Laurene Powell Jobs, the widow of Apple's former CEO. She also participated in a rare interview for a profile that was published last week, discussing her agendas in education, global conservation, nutrition, and immigration policy.
"We're really careful about amplifying the great work of others in every way that we can, and we don't like attaching our names to things," Powell Jobs said.
Her organization, Emerson Collective, is structured like a small business and is set up as an LLC rather than a tax-exempt 501©(3). That gives her the ability to make grants, investments and political donations without publicly reporting them.
Powell Jobs told the Times that she and her organization value the ability to remain anonymous, as well as "nimble and flexible and responsive" in giving.
It was the same newspaper that caused a controversy in 2011, when reporter Andrew Ross Sorkin wrote a piece entitled "The Mystery of Steve Jobs's Public Giving." That piece questioned why there was "no public record" of Jobs donating his money to charity.
That prompted U2 lead singer Bono, who is a friend of Jobs, to pen an op-ed noting that Jobs's contributions to fight AIDS in Africa were "invaluable." Bono is the founder of (Product)RED, a charity aimed at battling AIDS that Apple has supported with various products since 2006.
Bono revealed that Apple had been the largest contributor to the Global Fund to Fight AIDS, and noted that the company has given tens of millions of dollars toward H.I.V. testing, treatment and counseling.
Last year, current Apple CEO Tim Cook also noted a number of private philanthropic efforts undertaken by Jobs during his life. Among those was a $50 million donation for Stanford hospitals, half of which paid for a new main building, while the rest was used to build a new children's hospital.
But despite his philanthropic efforts, Jobs remained intensely private, and even refused to discuss his giving with biographer Walter Isaacson before his death. Jobs also refused to participate in "The Giving Pledge," a campaign started by billionaires Bill Gates and Warren Buffett that asks rich people in American to donate most of their money to philanthropic causes.
Since the death of her husband, Powell Jobs has taken a more public role in support of her causes. In January, she launched a website advocating the "Dream Act" for immigration reform, and in April she participated in an interview with NBC's Rock Center for the same cause. Last year she also joined the governing board at Stanford University, she serves on the White House Council for Community Solutions, and she also serves as president of the after-school program College Track, which she founded in 1997.