Wary of iOS-Android duopoly, LG & Foxconn turn to Firefox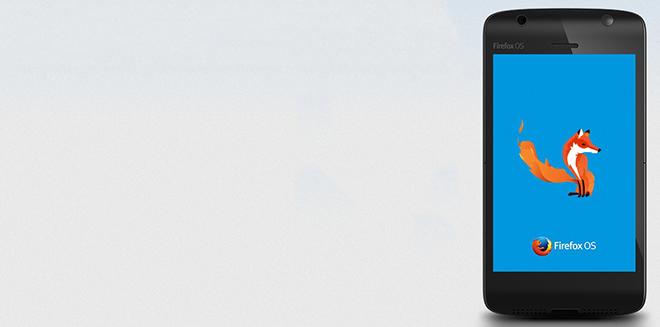 AppleInsider is supported by its audience and may earn commission as an Amazon Associate and affiliate partner on qualifying purchases. These affiliate partnerships do not influence our editorial content.
Apple's iOS and Google's Android dominate the mobile computing segment, running on more than nine out of ten devices, but now a major Android manufacturer and a major Apple supplier are beginning to look elsewhere in order to pull away from the duopoly,
The past several days have seen reports that Foxconn is diversifying its business in light of declining profits from its work as an Apple supplier. Foxconn is planning to produce its own branded accessories that would be compatible with Apple's devices.
Beyond that development, though, the Apple supplier is also teaming up with Mozilla to produce a device that runs the Firefox OS, according to Focus Taiwan (via Engadget).
The two companies will reportedly announce their new partnership on June 3, at which point they will also show off a device running Firefox OS, a Mozilla-built operating system with HTML 5 at its core. The Foxconn-Mozilla device is said to be a tablet.
In the Firefox OS alliance, Foxconn would be in the company of a number of carriers and manufacturers that are supporting the HTML 5-based platform. Another manufacturer, South Korea's LG, is also preparing to release devices running Firefox OS and other alternative OSes.
Much in the same way that Foxconn is looking to reduce its dependence on Apple, or at least to diversify its options, LG is looking to lessen its own dependence on Google's Android.
"The current duopoly of Google and Apple is not healthy for the market," LG Mobile vice president Wong Kim told Dutch site AllAboutPhones.
LG's smartphones run Google's Android operating system, but the company has struggled to step out of the shadow of Samsung, which sells the most smartphones worldwide and is second only to Apple in terms of profitability in the market. LG also bought WebOS — formerly the operating system powering Palm's ill-fated devices — from HP earlier this year, but that system will likely go toward powering LG's smart HDTV sets.
While the smartphone segment was once dominated by companies such as Nokia and Research in Motion (now BlackBerry), the emergence of Apple's iOS and, later, Google's Android largely relegated competitors to second-tier status. Taken together, the two account for more than 90 percent of all smartphones shipped worldwide.
Just as iOS and Android dominate the mobile operating system sector, so too do Apple and Samsung dominate the industry in terms of profit. Those two companies together account for 100 percent of the industry's profits, when taking into account the losses of their competitors' mobile businesses.
The coming year will see the release of a number of alternative operating systems in addition to Firefox OS. The Firefox platform is targeted at developing nations, but it will compete with phones running Samsung's Tizen, Ubuntu for Phones, and Jolla, developed by former employees of Nokia.