Motorola's new 'Moto X' smartphone will be built in Texas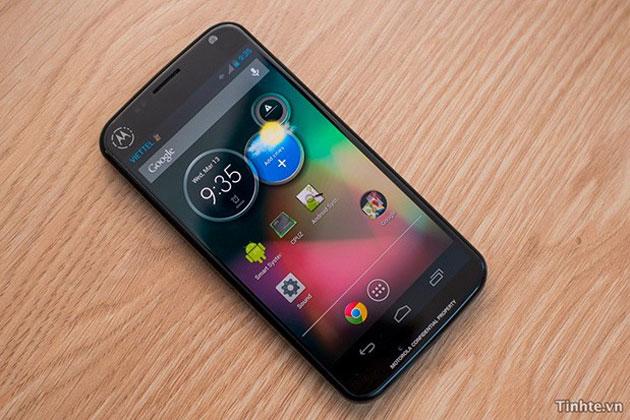 AppleInsider is supported by its audience and may earn commission as an Amazon Associate and affiliate partner on qualifying purchases. These affiliate partnerships do not influence our editorial content.
Motorola's next handset will be Made in America, as the Google-owned manufacturer looks to make a comeback in a market dominated by Apple's iPhone and Samsung's Galaxy line.
Motorola CEO Dennis Woodside formally announced the Moto X and its Fort Worth assembly this week at AllThingsD's D11 Conference. The Moto X will be the first smartphone ever assembled in the United States, Mark Randall, Motorola's senior vice president of supply chain and operations, noted in a statement. This despite the fact that the United States was until recently the largest market for smartphones.
"Fact remains that more than 130 million people in the U.S. are using smartphones," Randall said, "but until Moto X, none of those smartphones have been built in the USA."
The Moto X — scheduled to debut this summer — will be assembled at a Fort Worth factory owned by Flextronics International, a Singapore-based contract electronics manufacturer. The 500,000 square-foot facility will employ 2,000 people by August. Locating the assembly operations in Fort Worth will increase efficiencies in production, as Motorola's engineering teams are based in Chicago and Silicon Valley, while its service and repair operations are based in Mexico.
In moving its assembly operations into the United States, Motorola has beaten fellow U.S. phone maker Apple to a possible marketing point. With the American economy still sluggish and unemployment numbers still high, a Made in the USA tag could help to score points in the world's second-largest smartphone market.
"The [ARM semiconductor] engine for the iPad and iPhone are built in the U.S., in Austin Texas," Cook said. "The [Corning] glass for your iPhone... is made in Kentucky."
Apple is already assembling some of its iMac desktop computers in the United States, and the company reportedly will soon debut another Made in America Mac. That Mac, Cook recently confirmed, will be a refreshed version of an existing product, possibly a revamped Mac Pro.