Google to debut Motorola-built 'X phone' next year, takes aim at Apple and Samsung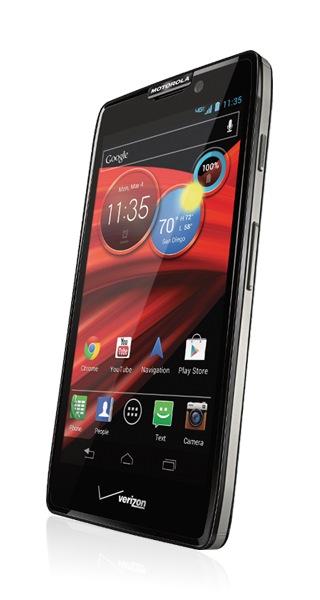 Google is said to have tasked subsidiary Motorola to engineer a sophisticated smartphone to compete with Apple's iPhone and offerings from Samsung which, when released sometime in 2013, will be the first in-house handset from the Android creator.
People familiar with Google's so-called "X phone" initiative told The Wall Street Journal that the internet search giant is hoping to create a legitimate competitor to Apple's iPhone and products made by worldwide market leader Samsung.
The sources go on to say Motorola will continue to work on future iterations of its DROID line of smartphones in conjunction with the "X phone" project, with Google's intent being to raise the company's marketshare by emphasizing product quality instead of quantity. An "X tablet" may follow the release of the as-yet-unannounced phone, though no further details were offered regarding device specifics.
Google product manager Lior Ron, a specialist in mapping, is reportedly leading the project, suggesting the phone could sport innovative map features powered by Google Maps. Motorola is also said to be integrating imaging and gesture-recognition features from the recent acquisition of software developer Viewdle.
According to former Google sales executive and current Motorola CEO Dennis Woodside, the company is "investing in a team and a technology that will do something quite different than the current approaches." He noted that there is a huge opportunity in the smartphone arena, and while the cellphone pioneer has "fallen on hard times," Google's acquisition has granted it the resources "to do big things."
Apparently Motorola is running into problems regarding the phone's materials, however, with sources citing issues with bendable screens like those rumored to be announced by Samsung at CES, as well as resilient ceramics.
Despite the setbacks, Google is expected to release the handset in 2013, though no specific timeframe has been revealed.
If and when the project bears fruit, the resulting handset will be Google's first phone to be built in-house after it purchased Motorola for $12.5 billion in May. The Google branded Nexus line of smartphones have been designed in partnership with companies like Samsung, HTC and most recently LG, all of which use the Android operating system. Manufacture is taken care of by the OEMs.