Apple calls antitrust suit 'bizarre,' says DOJ 'reverse-engineered a conspiracy'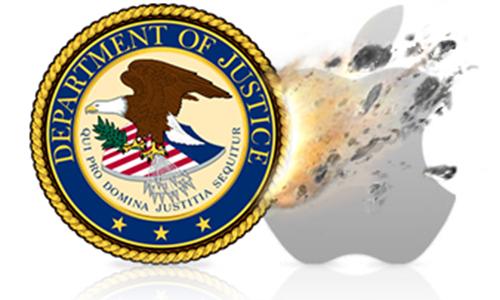 AppleInsider is supported by its audience and may earn commission as an Amazon Associate and affiliate partner on qualifying purchases. These affiliate partnerships do not influence our editorial content.
During Apple's opening statements at the Department of Justice's e-book price fixing trial on Monday, lawyer Orin Snyder called the government's suit "bizarre," the same terminology CEO Tim Cook used to describe the case during an interview last week.
Following the DOJ's case presentation earlier in the day, Snyder offered Apple's arguments, concluding the company should be commended, not condemned, for its e-book efforts, reports AllThingsD.
Snyder, like Cook at the D11 conference, used the buzzword "bizarre" to describe the Justice Department's suit. According to in-court reports from CNET, the lawyer said the DOJ's antitrust case is "the first time in the history of antitrust laws that a new entrant coming into a concentrated market ... is condemned."
"When the U.S. government brings a case, many assume it must have merit," he said. "But even our government is fallible, and sometimes the government just gets it wrong. Apple did not conspire with any publisher individually, collectively or otherwise to raise industry prices."
Snyder rehashed an argument saying Apple did not collude with five major book publishers to falsely inflate e-book pricing in the iBookstore. He went on to say the publishers themselves had side dealings Apple was not aware of, a point central to the DOJ's case. The Justice Department has no evidence to assert otherwise, he said.
"What the government is trying to do is reverse engineer a conspiracy from a market effect," Snyder said.
As part of Monday's proceedings, Apple attorney Kevin Saul, who handles the issues with iTunes, apps and iBooks, was the lone witness to give testimony. During questioning, Saul said he aided in the drafting of Apple's agreements with the five publishing houses, and noted the company told the content owners it "had no interest in helping them fix the problems they had with Amazon pricing."
All five publishers settled out of court, leaving Apple to stand alone in its fight against the DOJ's allegations.
Apple's e-book trial is scheduled to run for the next three weeks, and will continue tomorrow with more testimony from Saul. Upcoming witnesses include Apple's senior vice president of Internet Software and Services Eddy Cue, the executive most involved with the negotiations.