ITC issues US import ban on older iPhones and iPads for infringement of Samsung patents [u]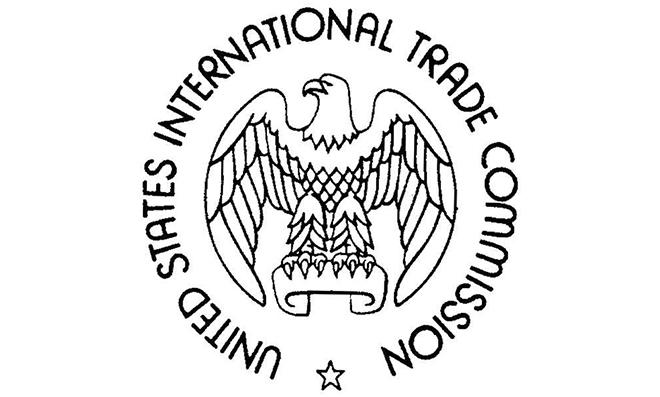 The U.S. International Trade Commission on Tuesday issued a limited U.S. import ban of older iPhone and iPad models after the body determined Apple had infringed on certain standard essential 3G wireless patents owned by Samsung.
Update: In statement to AllThingsD, Apple spokeswoman Kristin Huguet said, "We are disappointed that the Commission has overturned an earlier ruling and we plan to appeal,""Today's decision has no impact on the availability of Apple products in the United States. Samsung is using a strategy which has been rejected by courts and regulators around the world. They've admitted that it's against the interests of consumers in Europe and elsewhere, yet here in the United States Samsung continues to try to block the sale of Apple products by using patents they agreed to license to anyone for a reasonable fee."
According to the ITC's determination, certain older 3G-capable iPhone and iPad models infringed on Samsung's U.S. Patent No. 7,706,348 for "Apparatus and method for encoding/decoding transport format combination indicator in CDMA mobile communication system," a deemed standard essential UMTS wireless technology. As a result, the trade body issued a limited import ban on the AT&T version of Apple's iPhone 4, 3GS and 3G, as well as cellular versions of the original iPad and iPad 2.
In its declaration, the ITC's six-member Commission noted it had determined any negative affect to "public interest factors," and Samsung's FRAND declarations, do not "preclude issuance of the limited exclusion order and cease and desist order."
As noted by FOSS Patents' Florian Mueller, the ITC's final determination brings an end to the investigation into Samsung's complaint against Apple. The import ban is scheduled to go into effect after a 60-day President review period, though Apple still has the right to appeal the ruling to the U.S. Court of Appeals for the Federal Circuit.
The decision terminates the investigation of Samsung's complaint against Apple. The exclusion order (import ban) will enter into force unless vetoed by the White House during the 60-day Presidential Review period. Apple can appeal the ruling to the United Startes Court of Appeals for the Federal Circuit.
Tuesday's determination comes after the trade commission delayed ruling twice during its investigation. The case stems from Samsung's complaint of patent infringement from June 2011, in which the Korean company leveraged five patents against the iPhone, iPad and iPod touch.
In September of 2012, ITC Administrative Law Judge James Gildea issued an initial determination clearing Apple of infringement, but a month later the Commission announced it would review the decision.
It should be noted that Apple's latest generation iPhone 5, 4S and certain iPhone 4 models, are not affected by the embargo as they use Qualcomm baseband chips which are covered under a third-party licensing agreement with Samsung.