Apple expands WWDC banners to wrap Metreon, adds '7' and 'X' signage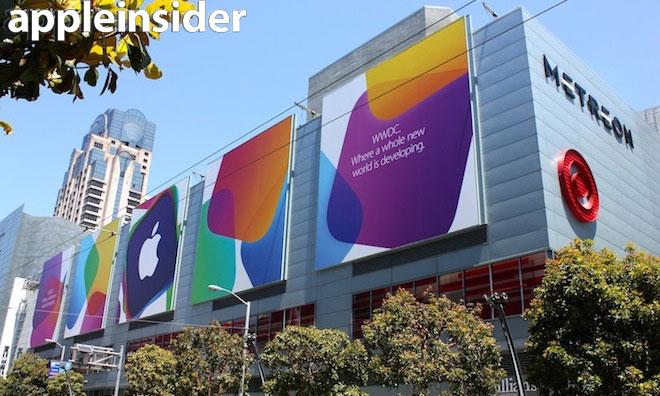 Apple has added new banners for its Worldwide Developer Conference in San Francisco, with two large signs presenting simply "7" and "X," and massive new signage across the street on the Metreon shopping center.
The new exterior signs on the Metreon replicate WWDC's "where a whole new world is developing" slogan along with brightly colored titles and a large Apple logo, creating a dominating presence on Fourth Street.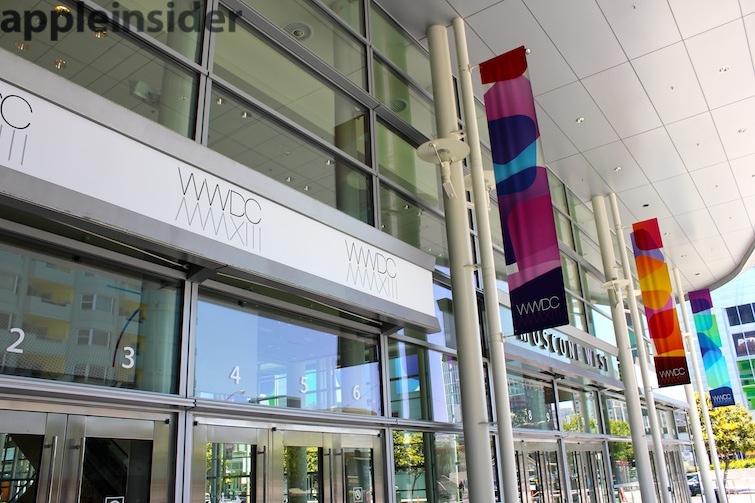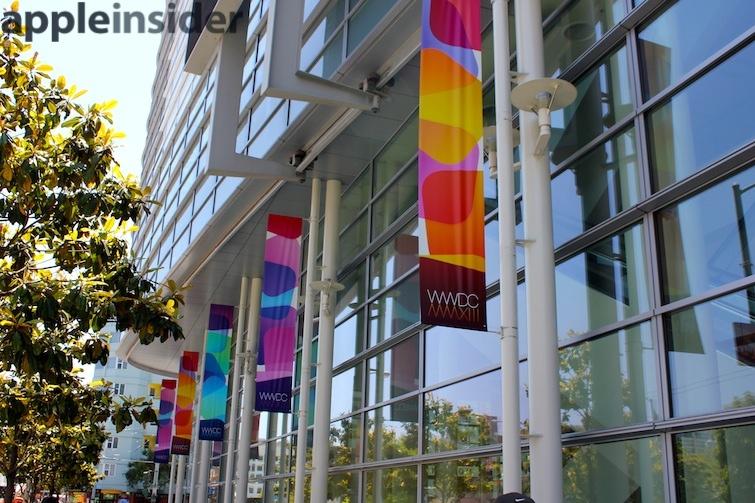 Along the sides of the Moscone West venue itself, Apple also also erected its customary vertical flags for WWDC, along with 2013 in Roman numerals (above). The company announced in April that it would be showing off the next major releases of both iOS and OS X at WWDC 2013.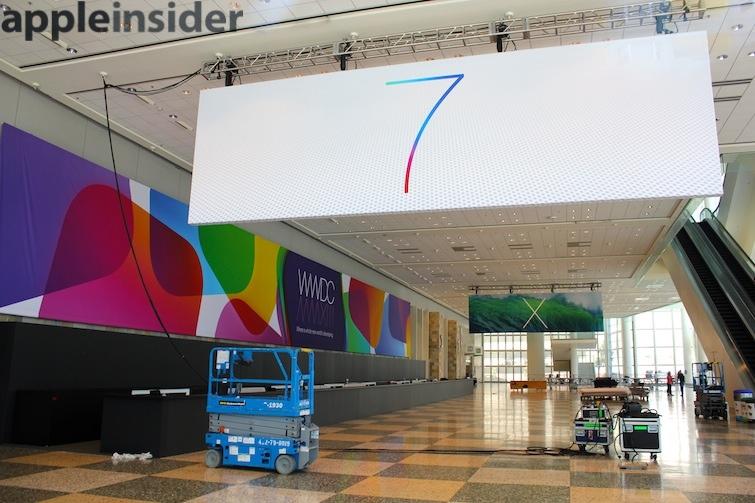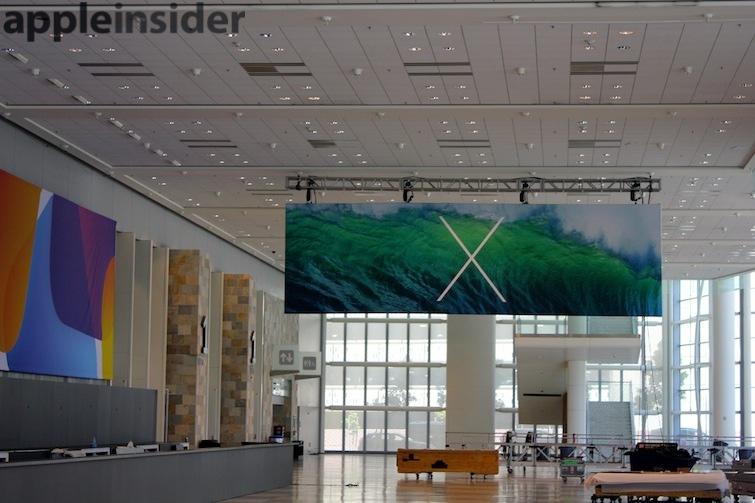 Inside, two new large signs hint at the next versions of both iOS (a huge "7" in a spectrum of colors, on a white polka-dotted background) and OS X (depicted as a big white "X" against a fluid wave of blue and green). It is unknown whether Apple will be using the banners' font style — Helvetica Neue Ultra Light — in its branding for both operating systems moving forward. The current iOS 6 and OS X 10.8 logos use a version of Myriad Pro.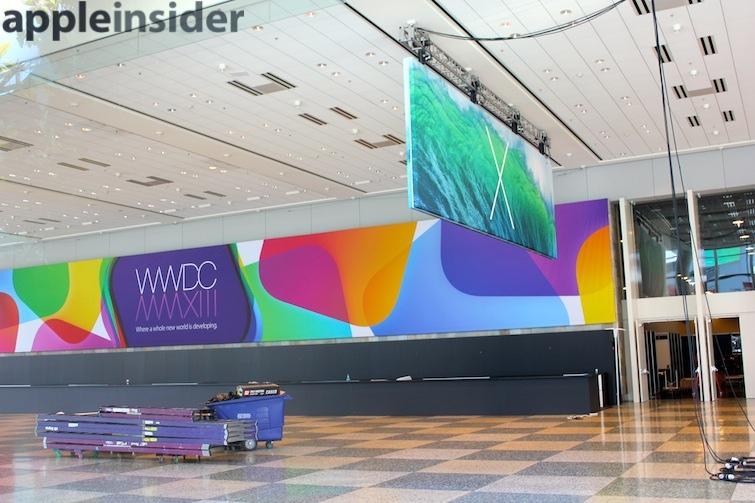 Apple is rumored to announce upgraded MacBooks featuring Intel's new Haswell processors at the event. More specifically, KGI analyst Ming-Chi Kuo, who has been reliable in predicting Apple's product announcements, expects a slimmer 13-inch Retina MacBook Pro model with upgraded FaceTime camera, and a dual microphone MacBook Air, to be introduced.
WWDC 2013 is scheduled to run from June 10 to 14, with a keynote slated to kick off the event on Monday.