DOJ e-books trial: Steve Jobs didn't initally want iBooks, Eddy Cue 'didn't care' about publishers' pricing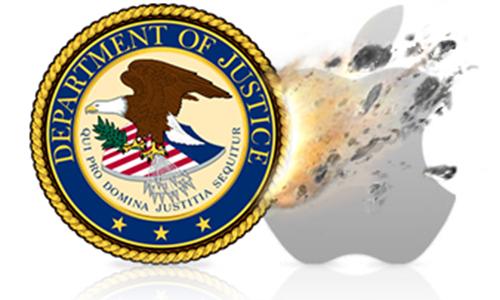 Proceedings continued in the U.S. Department of Justice e-book antitrust suit against Apple on Thursday, with the company's SVP of Internet Software and Service Eddy Cue testifying that he "didn't care" what prices publishers set for content sold through the iBookstore.
According to in-court reports from Reuters, Cue said it wasn't surprising to see book publishers raise rates for new content after Apple debuted iBooks, but maintained the deals the company made had nothing to do with a market-wide hike in e-book prices.
Cue has been made out by the Justice Department to be "the chief ringleader" of an alleged price fixing scheme in which Apple colluded with five of the largest book publishers in the world to falsely inflate the cost of e-books sold through the iBookstore.
"I didn't raise prices," Cue said.
The longtime Apple exec was at the center of Apple's business dealings with the five accused publishers, all of which have settled out of court, as he negotiated iBooks terms with the firms between December 2009 and January 2010. Apple cofounder Steve Jobs, who according to Cue didn't initially want the then-unreleased iPad to function as an e-reader, gave the go-ahead to put together the iBookstore in 2009 under the condition that it had to be ready for the iPad's announcement in January of 2010.
Cue noted that Apple originally looked to adopt the wholesale model used by market leader Amazon, which allows retailers to price e-books after buying the titles from content owners. After discussing the terms with publishers, however, the company decided to employ the agency model. In that strategy, content owners are free to set prices under a most-favored-nations clause, which precludes them from selling the same titles to another reseller for less without offering the same to Apple. "I didn't care what deals all the publishers got with Amazon, Barnes & Noble or anyone else." - Apple SVP of Internet Software and Services Eddy Cue
"I didn't care what deals all the publishers got with Amazon, Barnes & Noble or anyone else," Cue said, adding that he had no knowledge of external talks book publishers were reportedly conducting on their own.
Cue said he told those publishers which Apple was dealing with — Penguin Group, HarperCollins Publishers Inc, Simon & Schuster Inc, Hachette Book Group Inc and Macmillan — the company was discussing options with rivals, but was careful not to mention names.
Cue became somewhat emotional near the end of his testimony, recalling how important the project was in light of Jobs' condition.
"He was near the end of his life near the launch of the iPad," Cue said of Jobs. "I wanted to get it done in time for that as I wanted to get it done for him."
Over the course of this week's proceedings, U.S. District Court Judge Denise Cote saw what at first appeared to be a "smoking gun" in the form of an purported email from Jobs to Cue. Presented by the DOJ, it turned out that the letter was actually a draft which was never sent. Last week, testimony from book publishing executives appeared to align with with Apple's assertions of non-collusion.
The trial will enter its final week on Monday, when Cue is scheduled to retake the stand.