Microsoft undercuts Apple in education, selling Surface RT for $199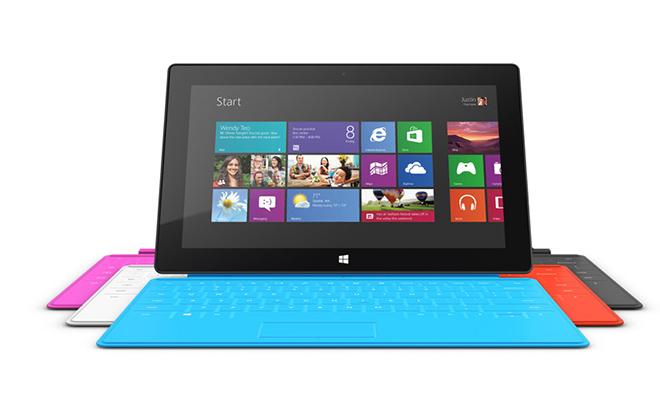 Attempting to carve out a niche for its low-selling Surface RT, Microsoft took a step into Apple's territory this week, offering the device to schools and universities for as low as $199.
From June 24 to August 31, Microsoft will offer K-12 schools and universities the opportunity to purchase 32GB Surface RT tablets starting at $199. That price is lower even than some versions of Microsoft's bestselling productivity suite, Office. Adding a Touch Keyboard Cover to the package will bring the price to $249, and adding the more capable Type Keyboard Cover will bring the price to $289.
Microsoft initially revealed the discount on Monday, when the story was picked up by ZDNet. The company has since taken down the original information, though it confirms that the deal is valid.
The offer is available in Australia, Austria, Belgium, Canada, China (via Digital China), Denmark, Finland, France, Germany, Ireland, Italy, Japan, Korea, Mexico, Luxembourg, the Netherlands, Norway, Portugal, Russia, Singapore, Spain, Sweden, Switzerland, United Kingdom, and the United States.
At $199, Microsoft has knocked off more than half the cost of the Surface RT, which usually retails for $499. The Redmond giant may be looking to clear inventory ahead of a refreshed version of the device, which is thought to have sold fewer than one million units in the ten months since its release.
That price point also dramatically undercuts Apple's educational pricing for its iPad, which it offers for $399. Microsoft will also be giving away 10,000 Surface RT units to teachers attending the International Society for Technology Education convention in San Antonio this month.
The Surface devices were meant to be the spearpoint of Microsoft's push back against the success of Apple's iPad. The tablets came in two flavors, one running Windows RT — a version built for low-power ARM chips — and the other running the full Windows 8.
Microsoft billed the Surface tablets as "reference designs" meant to show its manufacturing partners the capabilities inherent in its hybrid operating system that blends traditional computing with the touch interface popularized by Apple's iOS devices. The new Windows builds have had a tough initial outing, though, with Windows 8 sales sputtering and Windows RT sales virtually nonexistent.