City of Cupertino holds meeting over environmental impact of Apple's Campus 2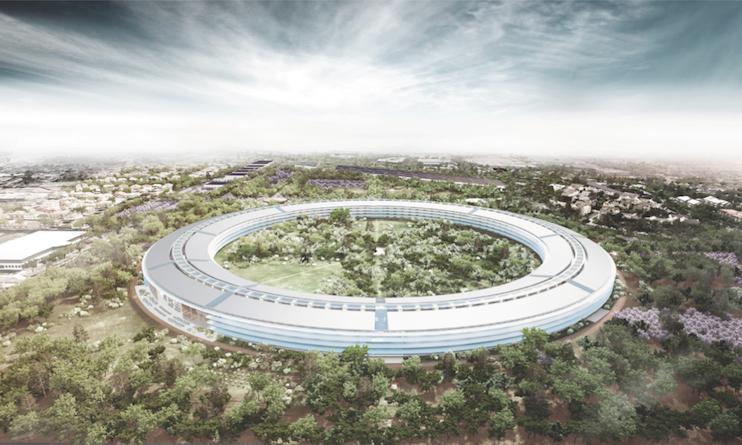 Apple's new Campus 2 headquarters was put under the microscope on Wednesday as the City of Cupertino held a meeting to explain how it was evaluating the site's environmental impact, and asked the public for comments and concerns regarding the massive undertaking.
Cupertino City's public affairs director Rick Kitson officiated over the meeting, which was streamed live over the Web and included a brief summary of the ongoing Campus 2 environmental impact report (EIR) as it pertains to the California Environmental Quality Act (CEQA).
Highlighting a number of key points in the over 650-page EIR was Adam Weinstein from LSA Associates, the third party firm contracted by the city to conduct a rigorous and thorough analysis of Apple's project.
Thus far, the comprehensive document includes a wide gamut of possible concerns. From aesthetics, to biological and cultural analysis, to geology, hydrology and hazards, the report is looking at Apple's Campus 2 from almost all angles. Traffic considerations were also discussed, including plans to sell a portion of Pruneridge Avenue, a public thoroughfare running adjacent to the headquarters, to Apple over security concerns.
Of the many slides Weinstein presented, one titled "Development Summary" was of particular interest as it showed existing, proposed and net changes to the site across a few key metrics. According to current analysis, the number of employees the area can support will be bumped from 4,844 to 14,200, a net change of 9,356 people. Occupied building space also jumps from 2.66 million square feet to 3.42 million square feet, while an additional 1,760 parking spaces will be built to accomodate the influx of workers. The final tally reaches 10,980 spaces spread across multiple parking lots.
Despite the increase in employees and useful floor space, Apple has managed to decrease building coverage from 32 acres to a proposed 23 acres thanks to the large circular main building dubbed "the spaceship." As a result of the consolidation, landscaping will move from 43 to 102 acres, while the number of trees will increase to 7,000 trees, 2,494 more than the currently exists on the site.
Kitson said that there are four forums left at which the public can air concerns or comments, two of which are upcoming city council meetings scheduled to take place later this year. Because the EIR is a public process, people affected by the project are urged to participate.
Citizens of Cupertino interested in getting their comments into the report have until 5:30 p.m. on Monday, July 22, to file either through the city's website or via mail. A full copy of the EIR, as it stands thus far, can be found here.