Report: Google prepping Android smart watch and game console to counter Apple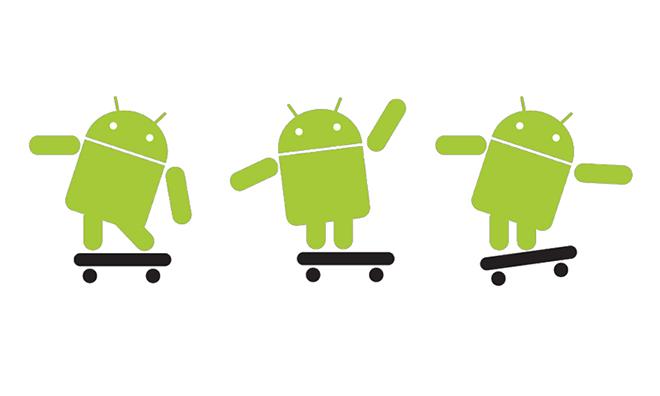 AppleInsider may earn an affiliate commission on purchases made through links on our site.
Google is rumored to be preparing the release of both an Android-based smart watch, as well as a dedicated game console, in moves meant to counter Apple's suspected entrance into wearable computers and gaming.
The new report comes courtesy of The Wall Street Journal, which cites sources familiar with Google's console and watch plans. The sources say Google's move is something of a precautionary measure, as the search giant believes Apple may be working on adding game capabilities to its Apple TV set-top device and to roll out an iOS-compatible watch in the coming year.
Apple has seemed to inch closer to the gaming segment in recent months, and a number of sources speculate that the company could open up the APIs on the Apple TV to allow it to function as a gaming device. Most recently, the company began working with Logitech and Moga on game controllers compatible with the iPhone and iPod touch.
Games on iOS and Android are increasingly popular and profitable, with revenue from the mobile gaming segment now several times that of portable consoles from traditional gaming giants Sony and Nintendo. Google's Android operating system already powers three-quarters of all smartphones shipped worldwide and 56.5 percent of shipped tablets, according to market research firm IDC.
Should Google's console materialize, it would share the Android console gaming space with the Ouya, a $99 console that began shipping this month.
Not much is known about the purported watch beyond the ability to connect to Android smartphones wirelessly. Sources didn't reveal a feature set or possible applications for the rumored device.
Google is said to be developing both the console and the watch device within its own Google X hardware unit, separate from Motorola, which Google acquired last year.
In addition to the console and watch, the search giant is also working on the next version of Android, likely to debut as version 5.0 with the nickname Key Lime Pie. The debut of that version will likely come alongside a revamped version of Google's aborted media streaming device, the Nexus Q. Google unveiled the spherical Nexus Q at last year's Google I/O developer conference, but the device was widely panned for being overpriced in light of its limited capabilities.
The Journal's report also notes that the next build of Android will likely work to mitigate the problem of fragmentation in the Android ecosystem. More than a third of Android's install base currently runs a two-year old version of the software, and Key Lime Pie is said to be designed to allow lower-power machines to run it as well as higher-end devices.