T-Mobile USA's 'Jump' program allows 2 smartphone upgrades a year for $10/month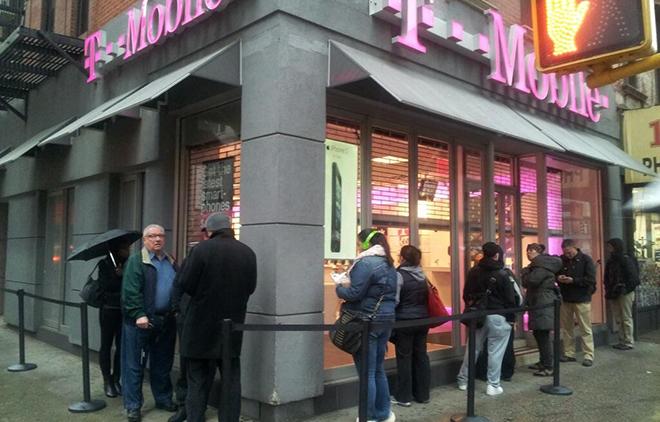 T-Mobile, the fourth-largest carrier in the U.S., announced a new program on Wednesday dubbed "Jump" that allows customers to upgrade their smartphone as often as two times per year, at an added cost of $10 per month.
The Jump program will allow customers to pay the same subsidized price as a new customer, but without the need to wait the industry-standard two years for upgrade eligibility. Subscribers will have to wait at least six months after enrollment, after which they will be able to upgrade their phone twice per year.
"At some point, big wireless companies made a decision for you that you should have to wait two years to get a new phone for a fair price. That's 730 days of waiting. 730 days of watching new phones come out that you can't have. Or having to live with a cracked screen or an outdated camera," said John Legere, president and CEO of T-Mobile US. "We say two years is just too long to wait. Today, we're changing all that with the launch of Jump! Now, customers never have to worry about being stuck with the wrong phone."
The program will run $10 per month, per phone, plus taxes and fees. The carrier said the cost is just $2 more per month than many customers pay for handset protection.
The program requires that customers trade in an eligible T-Mobile phone in good working condition at a participating store location. For example, a user might be able to trade in their current iPhone 5 for Apple's next-generation iPhone, expected to arrive later this year, and would pay the standard subsidized rate traditionally starting at $200.
The carrier also announced on Thursday that it has expanded its 4G LTE network to 157 million people in 116 metropolitan areas in the U.S.
T-Mobile also unveiled a program that will allow families to get four phone lines with unlimited talk, text and Web and up to 500 megabytes of high-speed data for $100 per month. The plan doesn't require a credit check or annual service contract.