Owners of new MacBook Air complain of volume fluctuation issues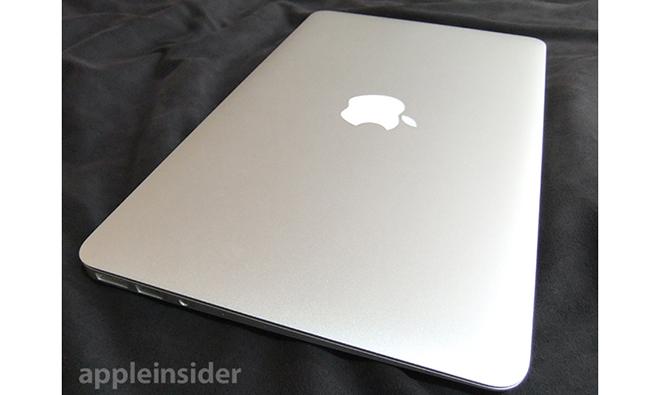 AppleInsider is supported by its audience and may earn commission as an Amazon Associate and affiliate partner on qualifying purchases. These affiliate partnerships do not influence our editorial content.
Just one day after Apple rolled out an AirPort Utility update to fix a MacBook Air Wi-Fi issue, a new problem has allegedly been discovered, with users now reporting uncontrollable volume fluctuations in their new laptops.
First spotted by MacWorld UK, a number of MacBook Air owners have taken to Apple's Support Community forums to express concern over unexpected, and unwanted, changes in volume when viewing video content.
According to numerous posts, the issue presents itself in both first-party and third-party applications, such as Quicktime and Google's Chrome. It is unclear whether the issue extends into other areas of OS X, though many of the replies to the thread started on June 21 pertain to watching videos.
A trigger or cause has yet to be discovered, though some users have found third-party volume control and enhancement apps like Boom can serve as a temporary fix while Apple works to resolve the problem.
At the time of this writing, the "volume fluctuation on macbook air" thread has tallied 5864 views and 125 responses.
Apple recently refreshed its MacBook Air lineup in June, concentrating on a significant boost to battery life instead of focusing on performance. With the new Airs, Apple also introduced the first Macs to boast 802.11ac "Gigabit Wi-Fi," a next-generation wireless protocol that promises speeds up to 1300Mbps with the also new AirPort Express.
Previous to Friday's news, both MacBook Air models were found to be running 802.11ac at speeds far less than advertised. It is thought that OS X is to blame for the artificial speed cap, but Apple has yet to acknowledge the issue and it remains unresolved.
In its review of the 11-inch Air, AppleInsider found the thin-and-light to be quite capable, and while we too experienced slow Wi-Fi speeds, the overall package is one of Apple's best to date.