Verizon announces Edge, its own early smartphone upgrade program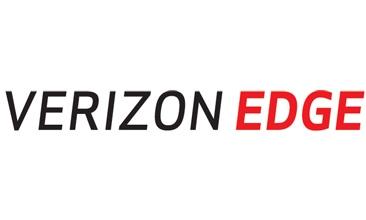 AppleInsider is supported by its audience and may earn commission as an Amazon Associate and affiliate partner on qualifying purchases. These affiliate partnerships do not influence our editorial content.
Joining similar offerings from rivals AT&T and T-Mobile, Verizon on Thursday unveiled its new Edge smartphone upgrade program, offering subscribers the ability to upgrade to a new handset after six months.
Verizon Edge is pitched as a "flexible equipment payment plan," allowing customers to spread the retail price of a new phone over a 24-month period. If users pay 50 percent of the retail cost of their smartphone, they can upgrade to a new phone in as soon as six months.
The new program is available for any smartphone that Verizon offers, including Apple's iPhone lineup. Customers choose the phone they want along with a month-to-month service plan.
The full retail price of the handset is then divided over two years. Customers pay the first month of that plan at the time of purchase.
When a customer upgrades to a new phone after six months, the 24-month payment period starts over again. Verizon Edge, which launches for Share Everything customers on August 25, does not include any service contracts, finance charges or upgrade fees.
The announcement comes only a few days after Verizon's main rival, AT&T, announced its own similar plan, dubbed Next. With AT&T Next, customers can upgrade their smartphone or tablet every 12 months with no down payment and no activation or upgrade fees.
Starting July 26, AT&T will allow customers to spread the cost of a new smartphone or tablet over a 20-month period as part of their monthly wireless bill. Subscribers will have the option to trade in their device and upgrade to a new model after one year.
Both AT&T and Verizon followed in the steps of T-Mobile, which unveiled its own program called Jump last week. That service allows customers to upgrade their smartphone as often as two times per year at an added cost of $10 per month.
T-Mobile Jump allows customers to pay the same subsidized price for a new smartphone as a new customer. Subscribers are required to wait at least six months after enrollment, after which they will be able to trade in their phone and upgrade to a new model twice a year.
Verizon's announcement on Thursday leaves out only Sprint as the only carrier among the "big four" wireless providers in the U.S. that does not offer an early upgrade subscription program.