Apple's iTunes brings in $3.9B in Q3, up 25% from 2012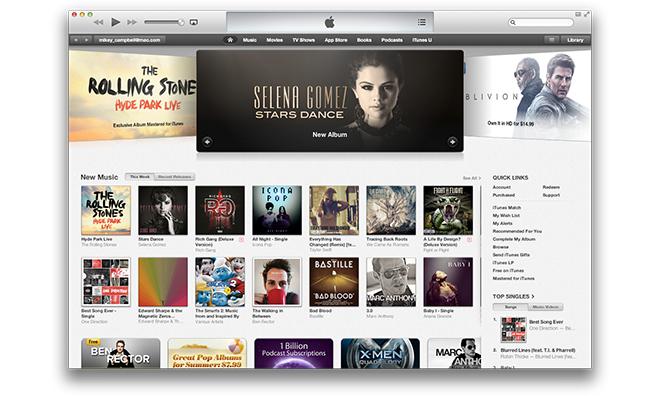 AppleInsider is supported by its audience and may earn commission as an Amazon Associate and affiliate partner on qualifying purchases. These affiliate partnerships do not influence our editorial content.
In somewhat of a surprise from Tuesday's quarterly conference call, it was announced that iTunes Software and Services generated $3.9 billion, which represents a whopping 25 percent increase compared to the year-ago period.
With strong iPhone sales hitting 31.2 million for Apple's third fiscal quarter, the company's digital sales saw a substantial year-over-year bump in revenue off music, video, apps, and e-books with $3.9 billion in revenue. Despite being down from the record $4.1 billion the service pulled in a last quarter, the number is up 25 percent from the year ago period.
According to the latest statistics provided by Apple CFO Peter Oppenheimer, iTunes billings were at $4.3 billion, while the App Store's best week of the trailing three months was the last week of the June quarter. The executive said some 1 billion TV episodes have been downloaded from the digital storefront since its inception, while more than 800,000 shows, and 350,000 movies, are downloaded each day.
After celebrating the App Store's fifth anniversary earlier in July, Apple noted on Tuesday that the number of iOS titles up for offer has slowly grown to 900,000, 375,000 of which are designed especially for iPad.
Developers have made $11 billion from App Store sales, half of which came from the last four quarters.
Started 10 years ago as a means to bolster Apple's iPod, iTunes has blossomed into a media and software powerhouse. The storefront now pulls in more than five times more revenue than the division it initially supported.