Google likely to miss with next-gen Nexus 7, may set new Android standard with 'Moto X'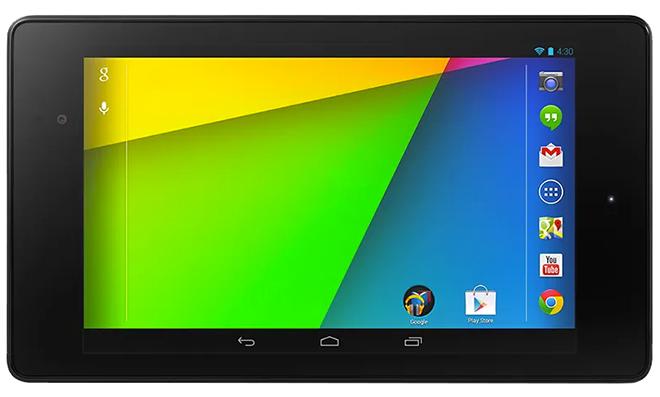 Although it boasts an impressive feature set, Google's second-generation Nexus 7 tablet could be a bust, says one analyst who believes the Internet search giant's real potential lies in the forthcoming "Moto X" handset.
Google on Wednesday unveiled the next-generation Nexus 7, a tablet that brings impressive hardware to the table for a relatively cheap entrance fee, but KGI Securities analyst Ming-Chi Kuo estimates shipments will be markedly below market consensus.
In a pair of research notes obtained by AppleInsider, Kuo says a survey of the tablet industry suggests shipments of the new Nexus 7 will be between 3.5 and 4 million units in 2013. Market watchers, on the other hand, forecast shipments some 30 to 40 percent higher at 5 to 7 million units over the same period.
The analyst cites an increasingly competitive marketplace as being a major factor in the Nexus 7's success. As an example, Apple during its quarterly earnings call on Tuesday announced a 14 percent year-over-year slip in shipments for its best-selling iPad lineup, the first slowdown ever for the June quarter.
Kuo also attributes possibly poor Nexus 7 shipments to a lack of innovation on the part of Google and partner manufacturer Asus.
"While the second-generation Nexus 7 showcases Retina display and wireless charging, among other features, the user experience is little changed as compared to other Android tablets," Kuo writes. "It is also more expensive due to higher component costs. These factors are leading to below-consensus shipments."
Asus itself could negatively impact Nexus 7 sales, as the Taiwanese firm's already low-cost tablets will likely be further marked down to clear inventory during the third quarter. Kuo estimates price cuts averaging 20 to 40 percent, exacerbating the situation for Google's as-yet-unreleased tablet.
If Kuo is bearish on the Nexus 7, he is anything but with Motorola's upcoming Moto X flagship handset. The analyst adjusted his shipment forecast for the smartphone to 5.5 million units for fiscal 2013, up from a previous model of 3.5 million units.
Google's Motorola is widely expected to announce the Moto X at a special media event on August 1, with the smartphone said to carry a 4.5-inch 326PPI screen, 5-megapixel camera, and "always-listening" voice recognition mode.
Launching on all carriers, and to backed by a reported $500 million marketing campaign, the U.S.-made device is viewed as a legitimate competitor to Samsung's Galaxy S4 and Apple's iPhone 5. Kuo believes the Moto X will be the "single most important" product for for Motorola in 2013, forecasting the handset to account for 40 percent of the company's smartphone shipments despite being handicapped by a second-half launch.
The analyst sees Moto X as being more a harbinger of things to come than a hot-selling handset, however, noting the opportunity represents chance for Google to set an example for the Android pack. The dominant player in that market is Samsung, but the Korean tech titan could be usurped if Google continues to churn out halo devices like the Moto X.
"With hardware, software, and services converging as a trend, Google is expected to shift more resources into hardware," Kuo says. "By integrating hardware and software to speed up innovation and by launching new flagship models, Google could come to be regarded as a beacon of superior product design in the chaotic Android camp."