Android gets Find My iPhone-like feature 3 years after Apple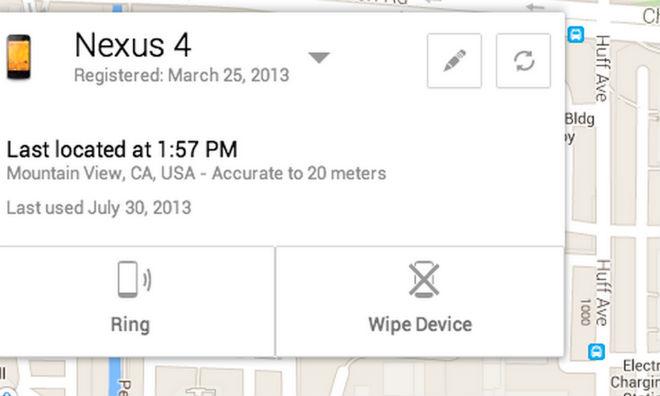 Google's Android platform has largely caught up to Apple's iOS in at least one respect: Android device owners will soon be able to track the location of their phone much in the same way iPhone owners have been able to do since 2010.
The Android team revealed in a blog post on Friday that the new Android Device Manager (ADM) feature will roll out later this month for devices running Android 2.2 Froyo or later. That covers all but 1.3 percent of Android devices, according to Google's figures.
The new feature will allow device owners to ring a phone at maximum volume in order to find it, even if it has been silenced. Users can also locate a device on a map with real-time location data. In the event a phone cannot be recovered, ADM also allows for the secure erasure of all of the data on a device.
In releasing ADM, Google is a latecomer to the phone location and remote interaction game. Both Apple and Microsoft have had a "find my phone" feature built into their mobile platforms since 2010. Apple has spent the three years since introducing Find My iPhone steadily improving the feature. In December, the iPhone maker added driving directions to the app, and the iOS 7 beta includes both a password disabling feature that locks a device out of a user's iTunes account and an activation lock feature that shuts a phone down entirely.
Additionally, other Android device manufacturers have already stepped in where Google had not. Sony, for instance, offers a my Xperia security service for its Android-powered Xperia line. That feature allows users to sound alarms, wake a device's display, lock a phone, or remotely erase data if necessary.