Caught by iPad cannibalization, Apple, Inc. gambles on Mac inventory safeguards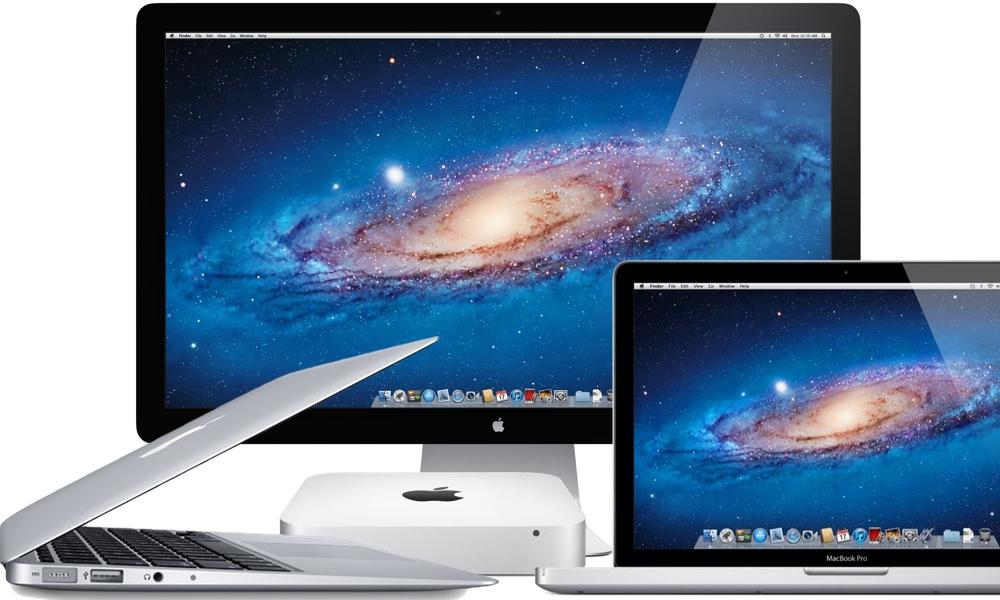 Apple reduced its total channel inventory by a whopping $1 billion last quarter. That aggressive cut may help explain recent temporary stock-outs of low-volume products, such as Macs and accessories, as the company adopts what is said to be a more conservative approach amidst a shrinking PC market.
The major behind-the-scenes changes by Apple come after the company was reportedly caught off-guard by an oversupply of Macs earlier this year. That shock may have scared Apple executives into a more careful approach with supply — a change that remains very much a work in progress, as evidenced by major products becoming completely unavailable through resellers or even Apple's own stores for a week or more.
After Apple reported its June quarter results, investors took a particular interest in the fact that Apple's channel inventory came down more in the fiscal 2013 June quarter than it has in previous years. But Wall Street was focused on Apple's big money earners: the iPhone and iPad.
Apple's reduction of channel inventory for the iPhone and iPad could be seen as a sign that the company is drawing down inventory ahead of anticipated new product launches — an approach the company has employed for years. Apple likes to have as much as six weeks' worth of inventory in the channel for its most popular products, in order to ensure it can meet massive demand, selling tens of millions of units each quarter.Stock-outs of Apple products have traditionally signaled a forthcoming update. In 2013, that hasn't always been the case.
Stock-outs of Apple's products — particularly Macs — at the company's own stores and through resellers have traditionally been a strong sign that a new product launch is imminent. In years past, Apple has drawn down channel inventory with the purpose of making room for the new models.
In 2013, that hasn't always been the case.
This year, stock-outs have occurred with Apple's most popular Macs, the MacBook Air and MacBook Pro, at seemingly random points. In fact, just this past week, multiple Apple resellers found in the AppleInsider Mac Price Guide were completely sold out of most newly updated MacBook Air models, despite the fact that the notebooks launched in June and were previously available in steady supply. Amazon, for example, was sold out of about three-quarters of Apple's latest MacBook Airs as of Thursday.
MacBook Pro inventory began slipping in early June, which many took as a sign that new models with Intel Haswell processors were around the corner. But as of August, the company's professional notebooks have not yet been upgraded.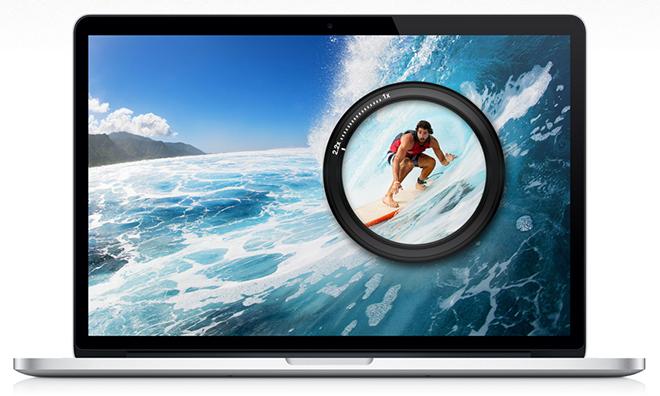 The stock-outs have also applied to low-volume computers like the Mac mini, and accessories like the Thunderbolt Display, which have been in and out of stock throughout the year.
People familiar with Apple's supply channels have indicated to AppleInsider that a reduction in Mac channel inventory may have been prompted by an oversupply of MacBooks seen earlier this year. That, coupled with a PC market declining in the face of tablets like the iPad, is believed to have pushed Apple to be more conservative in manufacturing and supplying new Macs.
The swing of the pendulum
Apple resellers initiated a fire sale on the high-resolution display MacBook Pros in February, chopping hundreds of dollars off of the standard price. The sale was particularly strange because Apple is historically sensitive on steep price cuts, fearing such sales could devalue its brand image in the eyes of consumers.Apple is said to have become more conservative about future Mac sales following an oversupply earlier this year, and as the overall PC market continues to shrink.
Those sales preceded an unexpected minor update and across-the-board price drop instituted by Apple in mid-February. The move was largely seen as a sign that the initial prices on Retina display MacBook Pros were too high amidst a struggling PC market, and Apple had to move the premium systems due to a backlog of inventory in the channel.
One source who spoke with AppleInsider said that Apple's managers made internal company projections that were were "overly confident" of how many Macs they would sell in 2013. In hindsight, these people didn't properly take into consideration a number of factors, including a Mac release schedule that was stacked toward the latter half of 2012, and an underestimation of the weakening PC market being hurt by Apple's own iPad.
Sources have speculated that Apple, in reaction to its own overestimations, has been aggressively working to reduce channel inventory for the Mac lineup. This would make it less likely for Apple to need to drastically cut prices on products in order to eliminate channel inventory.
"It could be that the pendulum swung the other way," one person said.
False alarms
Historically, stock-outs of Macs and other Apple products have been one of the first signs of an impending refresh, usually without fail.
But two times this year, availability of Apple's Thunderbolt Display has become limited, leading to speculation that new, thinner models based on the design of the new iMac could see an imminent release. So far, the same Thunderbolt Display model released in 2011 has remained.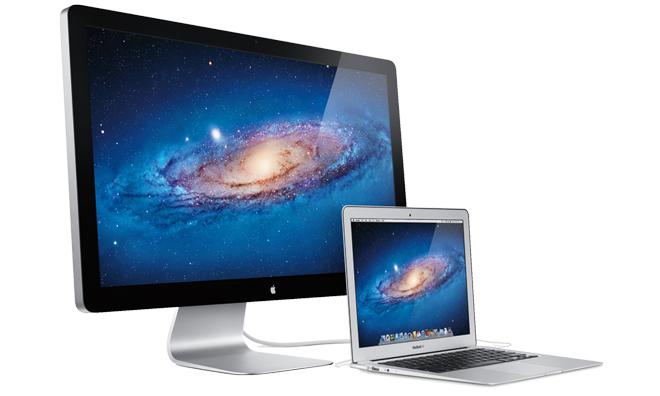 In a more high-profile stock-out, Amazon completely sold out of Apple's entry-level 13-inch Retina MacBook Pro in early June. With Amazon being a major Apple reseller, many observers presumed that a refresh to the Retina MacBook Pro with Intel's latest Haswell processors might be right around the corner. But that product also has yet to see an update.
And then just last month, Apple's online store mysteriously began advertising a wait of 5 to 7 days for new Mac mini orders, before shipping times returned to normal a few days later.
The temporary Mac mini stockout came only days after Apple Chief Executive Tim Cook explained that his company was drawing down channel inventory not only on its best-selling iPhone and iPad lineups, but also for lesser selling products like the Mac and iPod.
"As you know from working with us over several quarters, we typically don't like to have any more inventory than we need," Cook explained in response to a question from analyst Katy Huberty of Morgan Stanley. "And so if we can find a way to reduce, we do so. And we have done that in both of these cases (for iPhone and iPad). We also have slight decreases in the Macintosh area and on iPod."
On the decline
Apple ended its third quarter of fiscal 2013 just below its four-to-five-week target range of Mac channel inventory. At the same time, some speculate that Mac sales may have already peaked, with the overall PC market shrinking and consumers instead turning to tablets such as Apple's iPad.
While Apple had 11 million iPhones in the channel to end the June quarter, and expects to sell through that inventory in a month and a half, the company wouldn't be able to sell that many total Macs over a six-month period, let alone six weeks.

Demand is even less for Apple's desktops, like the Mac mini, and accessories, like the Thunderbolt Display — both of which have seen stock-outs without refreshes this year.
If the Mac lineup's downward trend does continue, Apple's drawdown in inventory would be a reflection of that, allowing the company to keep better pace with the market's shifting supply and demand. But as the company seeks that perfect supply-demand balance, hiccups may be inevitable.