Apple updates processors and drops prices of MacBook Pro with Retina Display [u]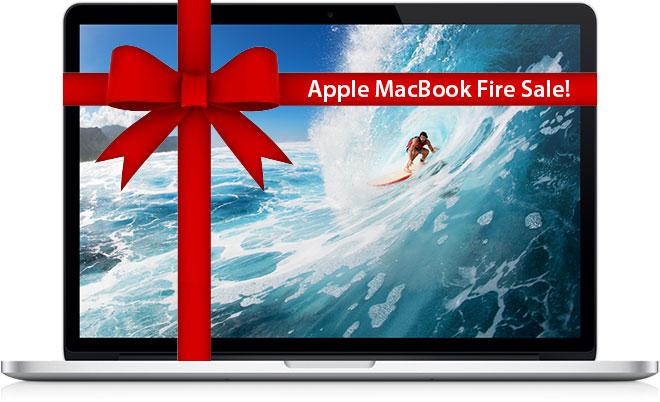 Apple said Wednesday that it's making the MacBook Pro with Retina display faster and more affordable with updated processors and lower starting prices, starting at $1,499 rather than $1,699.
The 13-inch MacBook Pro with Retina display now starts at $1,499 for a model equipped with 128GB of flash, while $1,699 will buy a new 2.6 GHz processor and 256GB of flash. The 15-inch MacBook Pro with Retina display now also features a faster 2.4 GHz quad-core processor, while the top-of-the-line 15-inch notebook comes with a new 2.7 GHz quad-core processor and 16GB of memory.
Apple also announced today that the 13-inch MacBook Air with 256GB of flash has a lower price of $1,399.
AppleInsider will be working to update its Price Guides as retailers and resellers adjust pricing throughout the day on the back of Apple's announcement. Once resellers update their pricing, AppleInsider will notify readers.
For those in the market for a new MacBook, MacMall offers AppleInsider readers the absolutely lowest prices around on most MacBooks when you click through the links in our Price Guides and apply promo code APPINSDRMWB37994 on the retailer's product pages. At the same time, B&H Photo offers AppleInsider readers unbeatable prices on Macs that are bundled with 3 years of AppleCare extended warranty plans.
Update: B&H Photo has dropped its pricing as reflected below and in our Mac Price Guide. A list of B&H Price Drops on BTO MacBook Pro with Retina display configurations is available here.
Update 2: Both Amazon and MacMall have adjusted their prices as well.
Macs with 3-Years of AppleCare