Apple faces long day in court on Friday with ITC ruling, Apple v. Samsung appeal, DOJ e-book talks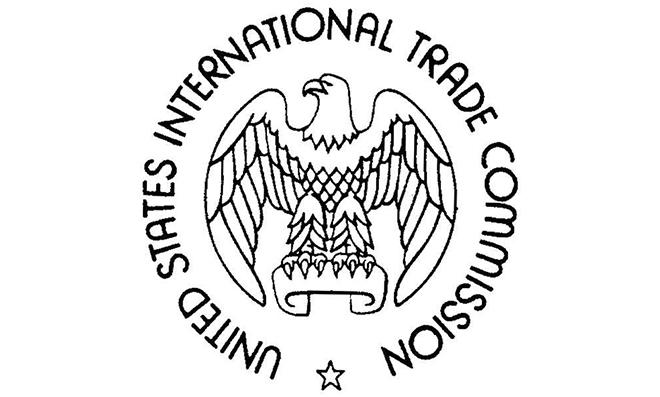 AppleInsider is supported by its audience and may earn commission as an Amazon Associate and affiliate partner on qualifying purchases. These affiliate partnerships do not influence our editorial content.
Friday is set to be an important date for Apple as the company heads for the courtroom in three separate cases, two pertaining to its ongoing patent fight against Samsung and another regarding the U.S. Justice Department's e-books antitrust suit.
Of Apple's Friday lineup, the hearing carrying the most immediate weight involves the U.S. International Trade Commission, which is expected to yield a final ruling that could see the sales ban of certain Samsung devices alleged to have infringed on four Apple patents.
The Commission was originally slated to hand down its decision on Aug. 1, but pushed that date back last week for unspecified reasons.
Apple's ITC complaint was heard by Administrative Law Judge Thomas Pender, who initially ruled against Samsung in October 2012. Both parties were unsatisfied with the jurist's initial determination, however, and requested a review from the ITC. In January, the trade body agreed, subsequently remanding two Apple patents-in-suit back to Judge Pender for further review.
After taking receipt of the remand initial determination in March, the Commission invited comment from both Apple and Samsung, as well as interested businesses, government bodies and the public. With the statements heard, the ITC will issue a final decision on Friday.
It should be noted that the Obama administration, via U.S. Trade Representative Michael Froman, vetoed the ITC's most recent ruling, which banned older Apple devices like the iPhone 4 for infringing on Samsung's declared standard essential patents. Because the patents leveraged in Apple's case against Samsung are non-SEP, a veto of an injunction would be highly unlikely.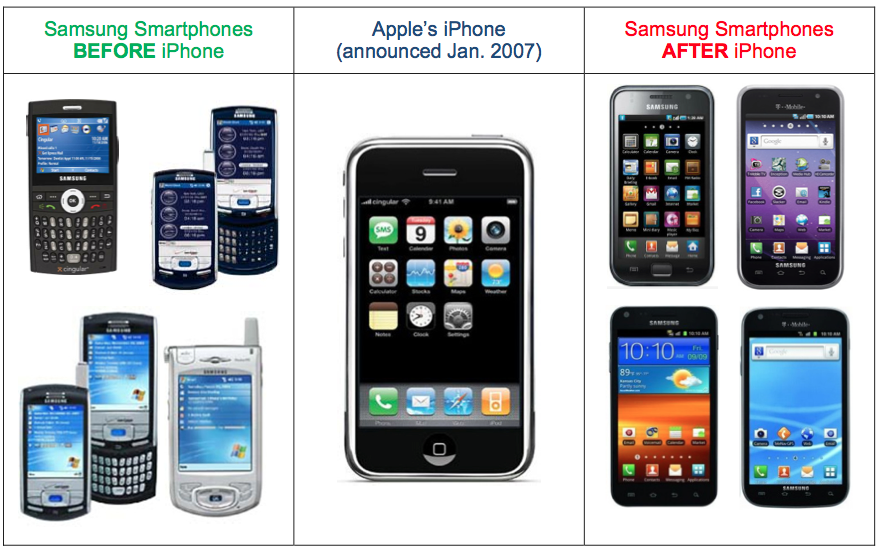 Also on tap for Friday is a hearing with the U.S. Court of Appeals for the Federal Circuit, where both parties will argue what actions, if any, should be taken as a result of 2012's Apple v. Samsung jury trial.
Apple is appealing U.S. District Court Judge Lucy Koh's decision to not award preliminary injunctions against Samsung products a jury found to be in infringement of its patents. Samsung, on the other hand, has been seen as trying to prolong the judicial process through multiple appeals, including a retrial request on Apple's "rubber-banding" patent.
Judge Koh has already vacated $450.5 million, or 40 percent, of $1.05 billion in damages awarded to Apple last year, citing uncertainty over jury findings on 14 Samsung products. The jurist ordered a new trial to decide the issue.
The panel of CAFC judges hearing Friday's case will decide whether Apple's claims rank further discussion. If they do, the full court will be called to hear arguments from Apple and Samsung lawyers at a later date.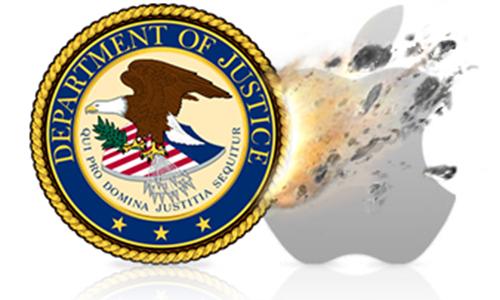 Finally, Apple is scheduled to meet with the U.S. Department of Justice to discuss the repercussions for being found guilty of colluding with HarperCollins, Hachette, Simon & Schuster, Penguin Group and Macmillan to fix the price of e-books in the iBookstore.
The DOJ was successful in its antitrust case against Apple as District Court Judge Denise Cote found the company liable for "facilitating and encouraging" illegal trade with the five major U.S. book publishers, all of which settled before the trial began. Judge Cote's ruling was handed down in July, but damages have yet to be determined.
Last week, the Justice Department issued its proposed settlement, consisting of the immediate termination of "agency model" agreements with the five publishing houses, a mechanism that allows publishers to link out of the iBookstore to their own digital storefronts, and the hiring of an antitrust monitor for a minimum term of five years.
Despite already settling, the publishers took umbrage with the DOJ's suggestion of discontinuing existing agency model deals, arguing in a court filing on Wednesday that such a clause would punish them more than it does Apple.
Additionally, the DOJ seeks to bar Apple from entering similar arrangements with providers of "music, movies, television shows or other content that are likely to increase the prices at which Apple's competitors may sell that content," a stipulation extending the proposal's scope far beyond the iBookstore.
AppleInsider will be covering all three cases as they develop on Friday.