Roku beats Apple TV in owner engagement as video streaming device market picks up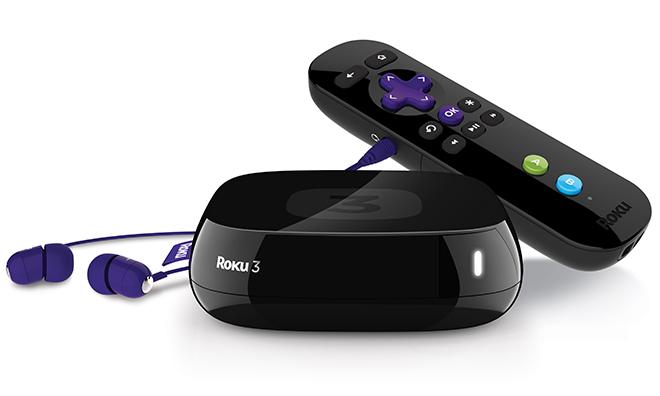 A report released Wednesday focusing on the U.S. streaming video device market says more Roku owners use their set-top streamer than those who have an Apple TV.
The independent study conducted by Parks Associates found that 37 percent of households with a streaming video media device primarily use a Roku product, while 24 percent use an Apple TV. The survey covered 10,000 U.S. households with broadband Internet connections during the first quarter of 2013.
"Roku customers are passionate about streaming, and we are delighted that independent research shows that we are the most popular streaming platform measured by usage on a U.S. household basis," said Roku's founder and CEO Anthony Wood.
The research firm goes on to predict global sales of connected TV devices will reach 330 million by 2017, nearly double the number to be sold in 2013. This segment includes gaming consoles, smart TVs, standalone Blu-ray players, and other products capable of streaming video from the Internet. Although product prices will inevitably fall, revenues are set to increase by almost 100 percent.
A major driver of market growth is said to be next-generation video technology like 4K television sets, which may be too expensive to justify purchasing on the prospect of Internet streaming access alone.
"As a result, streaming video media devices will have a thriving market because they can offer innovations such as streaming video at low prices," said Parks Associates research director Barbara Kraus. "Devices such as Roku's streaming players and Google's Chromecast will benefit from these market conditions."
Wednesday's report is contrasted by a June study that found Apple's streamer accounted for 56 percent of sector sales in 2012, pushed along by its AirPlay functionality. Roku came in a distant second with a 21 percent marketshare.
In a related development, Roku recently updated its http://appleinsider.com/l/?link=https://itunes.apple.com/us/app/roku/id482066631?mt=8Roku for iOS app to allow streaming of photos and music to a number of Roku devices, including the latest Roku 3. The video streaming capability is limited to content stored in an iOS device's Camera Roll, however, meaning purchased videos cannot be beamed to the big screen.