Apple's A7 SoC expected to be 20% more efficient, debut in 'iPhone 5S'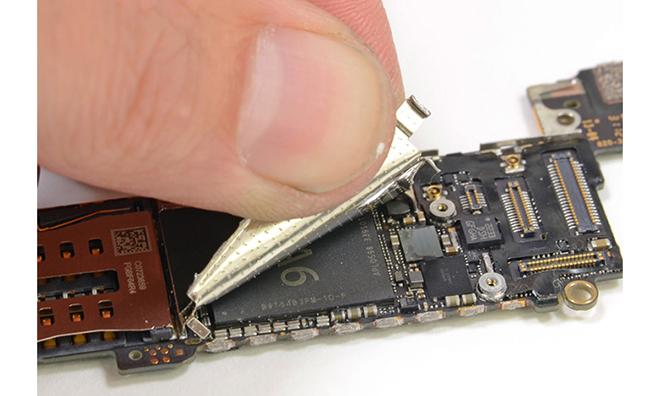 Along with predictions of a much rumored "iPhone 5S," KGI analyst Ming-Chi Kuo's note to investors on Thursday shed some light on Apple's new A-series system on a chip, expected to be called the "A7."
With each successive iPhone generation, Apple has introduced a new processor design that trumps the outgoing version in both efficiency and speed. The current A6 used in the iPhone 5 was the first chip completely designed by Apple in-house, and the forthcoming "iPhone 5S" is predicted to build on that architecture with a so-called "A7" SoC.
Kuo believes Apple's upcoming A-series silicon to be based on the latest ARMv8 architecture. In comparison, the A6 was built on a custom ARMv7 setup that doubled number crunching and graphics speeds, while shrinking die size by 22 percent.
By stepping up to ARMv8, and tweaking hardware and software packages, Kuo believes Apple will manage to squeeze out a 20 percent increase in efficiency over the A6.
Boosting those numbers is the inclusion of LPDDR3 RAM, a faster memory specification than the LPDDR2 modules used in the A6. The increased bandwidth will allow Apple to maintain a relatively small amount of dedicated memory. Kuo expects the A7 to carry the same 1GB of on-die RAM seen with with the previous generation chip.
Kuo notes that there is no clear evidence indicating whether the A7 will support 32-bit or 64-bit processes, but says he "would not be surprised" to see 64-bit support this year. If 64-bit isn't included in the A7, however, Kuo says manufacturing trends will likely push Apple in that direction if and when a next-generation "A8" processor is released.
It is not yet known what company is fabricating Apple's next-generation SoCs, but one report claimed Cupertino will be moving away from longtime supplier Samsung in favor of Taiwan Semiconductor Manufacturing Co. (TSMC).
The details above come from a research note issued earlier on Thursday in which the analyst predicts Apple will release the iPhone 5S alongside new options like a gold color shell and 128GB of on-board storage.