Apple training retail employees for forthcoming iPhone trade-in program [u]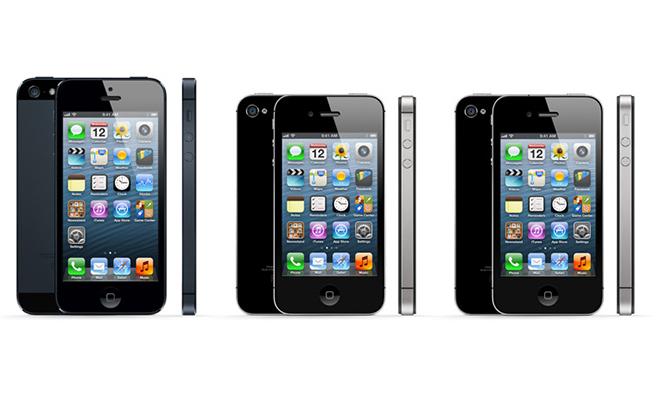 AppleInsider is supported by its audience and may earn commission as an Amazon Associate and affiliate partner on qualifying purchases. These affiliate partnerships do not influence our editorial content.
Rumors of Apple's plans to launch an in-store trade-in program saw new life on Monday, with new reports that the iPhone maker is starting training for its retail employees to familiarize them with the program ahead of its launch.
Update: A follow-up report by TechCrunch notes Apple already has pilot trade-in programs at select Apple Store locations, where customers can swap their phone for a gift card. An employee looks over the unit for liquid and other damage, while the customer fills out an in-store questionnaire before being offered a value. According to the publication, the gift card must be put toward a new iPhone model and can only be used if the customer is eligible for a phone upgrade from their selected carrier. Any leftover value can be used for other retail store purchases.
Details on the supposed training program are scarce, but MacRumors cites multiple sources in saying that Apple is indeed prepping employees for the rollout of a program allowing customers to trade in their older iPhone models for discounts when upgrading to newer models. According to reports, the first store trainers have begun receiving instruction in the program, and those trainers will begin training other employees next week.
Observers note that Apple could announce the new program at the same Sept. 10 media event where it is expected to announce both the high-end and low-end models of the new iPhone.
News broke in June that Apple was likely working on its own trade-in program. Apple head Tim Cook dodged a question on the issue during the company's last quarterly conference call, but he did not dismiss the possibility entirely.
"We haven't announced anything relative to a trade-in program," Cook said, "so what you've been seeing is primarily rumor-oriented"
According to prior reports, Apple's trade-in program would be run by Brightstar Corp., the same company that handles trade-in programs for AT&T and T-Mobile. Brightstar would take the traded models and resell them in emerging markets, ensuring that those devices wouldn't cannibalize Apple's sales in the United States.
Using Apple's hundreds of U.S. retail locations for a trade-in program could also have the effect of boosting Apple retail-based iPhone sales. That would likely bring Apple closer to its lofty goal of selling half of all U.S.-bought iPhones within those retail outlets.
Apple has the ability to launch such a program due in part to the wide reach of its retail outlets in the United States, where it has 253 outlets. The way its iPhones retain value, though, also plays a part, a fact that the firm's CEO is quick to point out.
"The reason that [a trade-in program] is so attractive around an iPhone," Cook said in July, "is that the residual value of an iPhone stays so high. That makes the trade-in programs a win-win from many points of view. But we haven't announced anything."