Rumor: First video of working 'iPhone 5C' shows off Web browsing capabilities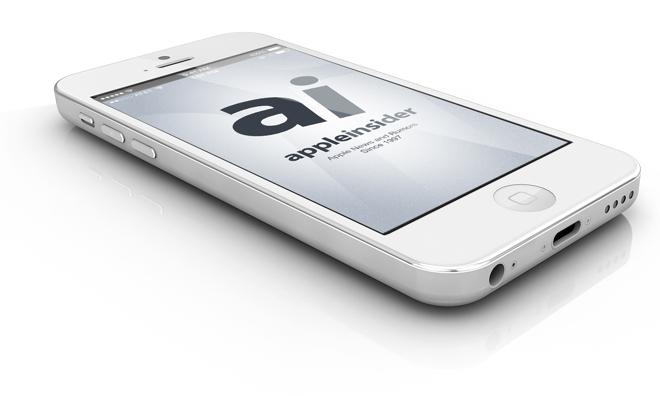 A low-quality video posted to a Chinese website on Monday offers what is purported to be one of the first looks at a working version of Apple's rumored low-cost "iPhone 5C," with the device shown navigating the Online Apple Store with iOS 7's Safari app.
If legitimate, the short clip, posted to Chinese tech blog C Technology (via Sim Only Radar) as a "hands on" video, is the first time Apple's rumored "iPhone 5C" handset has been seen completely assembled and powered on.
Due to the video's low quality and somewhat questionable content, AppleInsider cannot vouch for its authenticity and offers the following for purposes of discussion.
Not much can be gleaned from the roughly 50-second video, though the handset in question appears to sport a red or pink plastic shell, one of the features industry watchers expect to see in the iPhone 5C. At first glance, only the bright backlit screen can be made out from the grainy image, though a closer look reveals both an ear speaker and front-facing camera aligned in much the same way as Apple's current-generation iPhone 5.
Only one app, Safari, is highlighted in the clip, while browsing is limited to Apple's webpage.The handset appears to be operating on a Wi-Fi, as a plane icon indicating Airplane Mode can barely be made out at the top left corner of the screen next to what are assumedly connection status bars. Page loading speed, scrolling and gesture input all seem to be in line with current generation technology, in line with analyst predictions that the 5C will forego high-end internals to keep build costs down.
Also seen on the right hand portion of the device's screen is Apple's AssistiveTouch icon, an accessibility feature built into iOS meant to help with UI navigation.
It should be noted that the rumored 5C's design is thought to be very similar to Apple's current iPhone, meaning the video may simply show a "hybridized" handset with the internals of an iPhone 5 running iOS 7 beta shoehorned into a "leaked" plastic shell. Previous images of the plastic casing have shown minute differences from the iPhone 5's aluminum back, such as screw anchor placement for the logic board, implying that an internal component swap out would be difficult to execute cleanly.
Apple is widely expected introduce the iPhone 5C alongside a next-generation flagship handset being called the "iPhone 5S" at a special event on Sept. 10. A number of major cellular carriers in the U.S. are rumored to have blacked out vacation dates on and around Sept. 20, indicating a possible release during that time period.
Most recently, AppleInsider reported that AppleCare employees have been restricted from taking vacations between Sept. 15 through 28, suggesting a launch during that period.