Apple blocking support personnel vacations from Sept. 15-28 for launch of new iPhones & iOS 7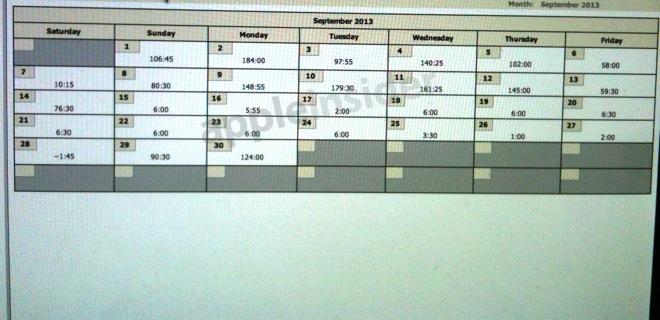 AppleCare employees have been restricted from taking time off for a two-week period, from Sept. 15 through 28 — a span during which Apple is expected to launch its new iPhone lineup, as well as the revamped iOS 7 mobile operating system.
An internal company document shared with AppleInsider purportedly shows time off available for AppleCare employees for the latter half of September. As can be seen in the calendar, available time off drops off significantly starting Sunday, Sept. 15, and continues through Saturday, Sept. 28.
The image provided shows the calendar being accessed via virtual private network from an internal Apple employee domain. Potentially identifying portions of the picture have been cropped out.
Apple is generally expected to make its new iPhone models available for sale on Friday, Sept. 20, just over a week after the company is gearing up to hold a media event to introduce the new devices. Based on prior years' release schedules, it's likely that iOS 7 a few days prior, perhaps on Wednesday, Sept. 18.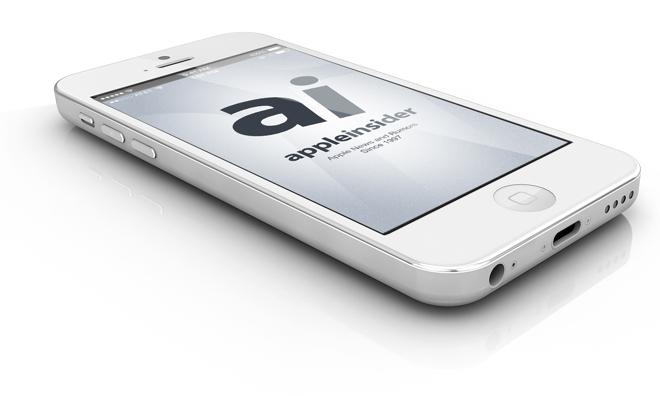 Between the debut of new iPhones and the launch of a different-looking operating system in iOS 7, AppleCare telephone support will likely have their hands full. As such, Apple has restricted employee time off for a two-week span covering not only the expected launch, but a full week after.
Developers have had their hands on iOS 7 since the new platform was unveiled at Apple's annual Worldwide Developers Conference in June. The platform has a cleaner and more colorful look than its predecessor, with simpler icons and graphics, but it also packs in new features and functionality, such as a revamped Notification Center and quick-access Control Center.
Built-in apps and functions such as Photos, Camera, Weather, Safari, multitasking and Siri also sport new designs that may initially confuse new users once they are prompted to update to iOS 7.
As for hardware, Apple is set to hold an event on Sept. 10 that will focus on the company's new iPhones. Specifically, Apple is expected to introduce a new high-end "iPhone 5S" with an integrated fingerprint sensor under the home button, as well as a more affordable "iPhone 5C" with a plastic back available in a range of colors.
The iPhone is Apple's most popular product, and 2013 is expected to be the first time the company launches two new models at the same time, which sets the stage for the company's biggest product debut ever.