Apple taking shipments of 'Set Top Boxes' ahead of Sept. 10 event, hints at new Apple TV product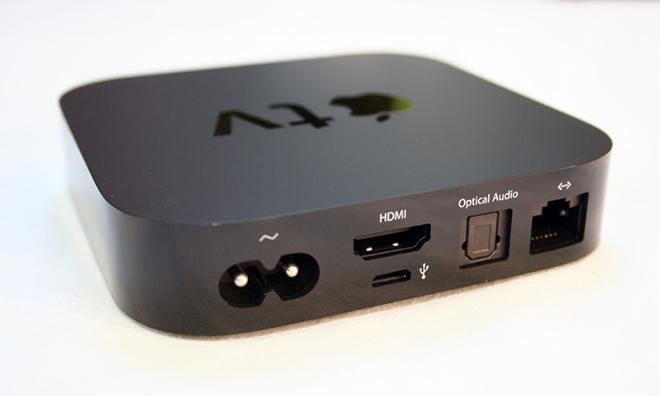 AppleInsider may earn an affiliate commission on purchases made through links on our site.
Recent bill of lading information from the U.S. Department of Homeland security shows Apple recently took three shipments of a "Set Top Boxes" from a known partner supplier in China, suggesting the company may be planning to unveil a new Apple TV at a special event on Sept. 10.
The logs, discovered by global trade research firm Panjiva (via GigaOm), show Apple took delivery of three shipments from mid to late August from BYD Precision Manufacture in Shenzhen, China. Each bill of lading refer to the contents as some form of "Set Top Boxes."
In chronological order, Apple received shipments described as "Set Top Box with Communication Function" on Aug. 11, "Set Top Boxes" on Aug. 18, and "Set Top Box with Communication Function" on Aug. 25. Shipments were large, the first being 7.04 metric tons, followed by two identical batches weighing in at 16.63 metric tons.
According to the Pajiva Shipment Search tool, BYD has only supplied Apple with one shipment prior to those in August, being a "PC Portable" on Aug. 18. The most recent record of similarly named "Set Top Boxes" shipments was from Hon Hai in December 2012 and contained units bearing the A1427 model number found on the current-generation Apple TVs.
There have been no rumors regarding a new Apple TV product, though Apple's upcoming iPhone products have captured the spotlight in recent weeks. The company has been aggressively pushing out updates for the existing set-top streamer, however, adding channels like Vevo, Disney, Weather and Smithsonian in late August, while a beta of the next Apple TV software released in July was found to have reinstated iTunes purchasing.
Apple last refreshed its Apple TV product in March 2012, adding 1080p output to the unit while retaining the prior model's design.
Earlier on Tuesday, Apple sent out invitations to a special event scheduled for Sept. 10, at which the company is expected to unveil a next-generation iPhone and possibly a low-cost handset.