Apple TV update adds channels for Vevo, Disney, Weather & Smithsonian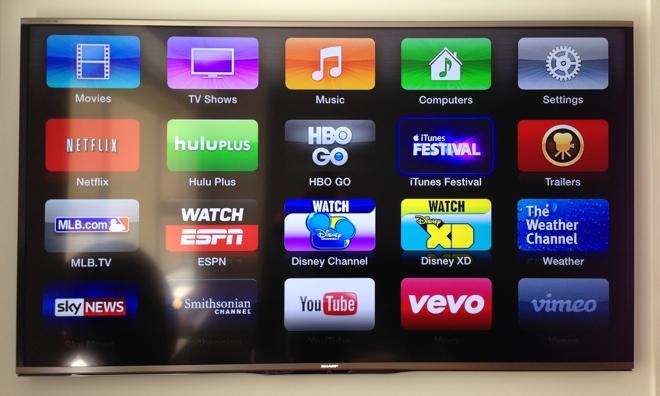 The Apple TV set-top box was updated on Tuesday with a number of new dedicated channels: Vevo, Disney Channel, Disney XD, Weather Channel, and content from the Smithsonian Channel.
The launch of new content options on Apple TV comes just days after it was revealed that Apple had inked a deal with Vevo to provide music video content to its HDTV accessory.
Apple has been steadily adding channels to the Apple TV through new dedicated apps throughout 2013. The last major update came in June, when Apple added HBO Go, WatchESPN, Sky News, CrunchyRoll and Qello.
Established programming partners on the Apple TV also include Hulu Plus, Netflix, Major League Baseball, the National Basketball Association, the National Hockey League, Vimeo, youTube, Flickr, and The Wall Street Journal.
The next major direction for Apple TV may be live and on demand content from cable providers. Apple is said to have been working with Time Warner Cable to provide streaming content to existing cable subscribers without the need to have a dedicated table box.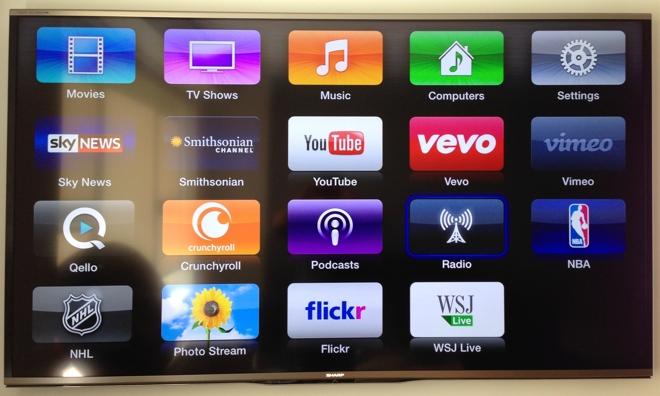 Tuesday's update also arrives amidst rumors that Apple is in the process of negotiating directly with content providers for a new product category that may be a realization of the company's long-rumored television set. It's been said that Apple has found little success in negotiations with cable providers, prompting the company to turn to the content providers themselves.
One rumor from earlier this month suggested that Apple could announce a new television product of some sort as soon as November. While that product may not be a full-fledged television set, it was said the supposed product is likely to include some sort of enhanced control functionality.
Apple's future ambitions in the TV space were hinted at with the company's acquisition of Matcha.tv earlier this month. The small startup company provided a second-screen iOS app connected to various content outlets like cable TV, Internet streams, and digital storefronts.