Silver ring around 'iPhone 5S' home button may be integral to fingerprint reader, not just for looks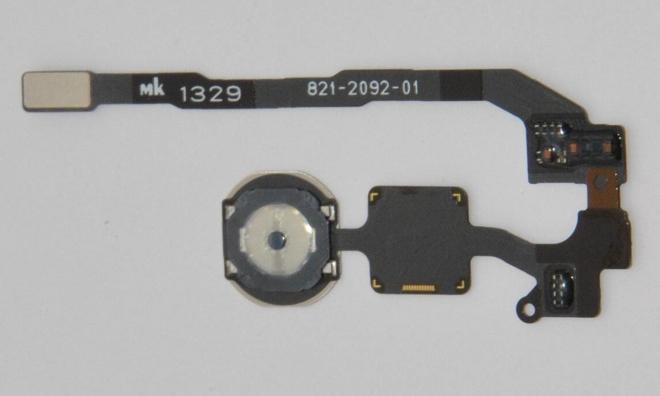 AppleInsider may earn an affiliate commission on purchases made through links on our site.
Reports on Friday spurred talk of a "silver ring" that will supposedly adorn the "iPhone 5S" home button, though a look at the technology driving Apple's AuthenTec sensors suggests the part is more important than just window dressing.
Apple is widely expected to launch a next-generation "iPhone 5S" at a Sept. 10 media event, with rumors and parts leaks pointing to the inclusion of a fingerprint sensor embedded in the device's home button.
While numerous reports have tried to guess what purpose the biometric sensor will serve, other than obvious security functions, and how it will work, few have investigated the technology itself. Doing so not only yields clues into possible use scenarios, but answers usability and design questions. Like those regarding the silver ring.
Clayton Morris of Fox News first mentioned the supposed shiny home button flourish last month on an episode of This Week in Tech, better known as TWiT. Morris proposed the ring is merely aesthetic, possibly added so users can easily distinguish an iPhone that has a built-in fingerprint sensor from those that do not.
However, taking a look at previous patent filings unearthed by AppleInsider, the metallic ring may be a functional component necessary to the sensor's operation.
There stands a variety of ways to accomplish biometric fingerprint readings, including the stereotypical "swiping" motion made famous in movies, as well as methods using optical, thermal, pressure and capacitive measurements, among others. AuthenTec, which Apple purchased in 2012 for $356 million, uses a few different capture methods in its products, though the tech most likely to be used in the iPhone doesn't involve swiping.
Typical methods of swipe authentication, usually direct capacitance, involve a thin "strip" sensor that captures and stitches together multiple images of a fingerprint as a user sweeps their finger across the sensing plate. With direct capacitance, an electrical field is applied to the sensor, which detects ridges and valleys — the skin structures that form fingerprint whorls — by measuring variations in capacitance at the sensor plate. Lower capacitance denotes skin that is farther from the sensor, or valleys, while higher capacitance is associated with ridges.
A more accurate and robust method of capture is called radio frequency field sensing, or AC capacitance. Like direct capacitive sensing, this technique also measures capacitance of a sort, but the similarities end there. Instead of measuring the effect on an electrical field, a low frequency RF signal is inserted into the finger and received by the sensor. In this case, RF signal strength captured by the pixel traces are measured and the corresponding data is translated to form an image of the print.
Benefits of RF field/AC capacitance sensing include static non-swipe readings, resistance to dust and capability for the sensor to operate even when covered by layers of protective material. These types of sensors are usually larger in size to allow for a wider capture area.
One patent, filed by AuthenTec cofounder Dale R. Setlak and subsequently assigned to Apple, goes into detail about a technology based on mechanics which are very similar to RF field sensing. The property also relates to the company's "Smart Sensor" — also based on RF field sensing tech — which has been used successfully in at least one phone, the Japan-only Toshiba REGZA T-01D.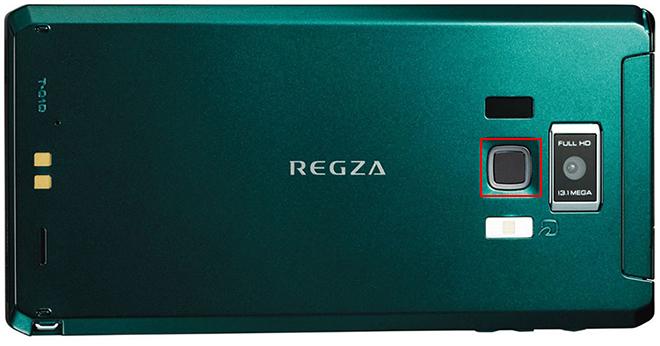 As noted in Setlak's patent, along with other similar inventions credited to his name, electrodes need to be in contact with the finger to pump the drive signal that will ultimately be measured by pixel traces on the pixel plate.
In nearly all RF field sensors, a ring disposed around the sensor array acts as the electrode that drives the low frequency RF signal into the finger, which is attenuated by ridges and valleys in the print and finally captured by AC sensors as a high quality image.
As a type of bonus side effect, the tech can also be used as a form of input. By analyzing slight movements or changes in attenuation over time, the system can interpolate gesture behaviors like scrolling, cursor control and, when combined with a physical or virtual button, drag-and-drop operations.
Embedding this type of package in an iPhone's home button is likely quite challenging as the part moves up and down constantly, which would put undue wear on the sensing module's interconnects. It is possible that Apple has found a way to separate the finger ring from the sensor array in order to isolate the integral components from wear and tear. Such a system would also be less apt to fouling or misreadings due to debris.
As for utility, the sensor design wouldn't force users to swipe the home button to authenticate, but would have the module read the print while a user presses the button to wake the phone from sleep. In other words, the security factor would take place seamlessly. No new gestures to learn, just enhanced functionality, transparent to the user.
It remains wholly unknown if Apple has incorporated this particular fingerprint technology into the next-gen iPhone, though circumstantial evidence seems to point in that very specific direction.
Further, a non-functional aesthetic bezel rimming the home button, which has seen nary a design tweak since the first iPhone launched in 2007, simply to demarcate new biometric capabilities seems to go against Apple's design sensibilities. When the company introduced a front-facing camera with the iPhone 4, it buried the feature just above the earpiece. No special decorations or embellishments to note that the handset sported FaceTime capabilities.
In any case, all should be revealed at Apple's Sept. 10 special event, at which the company is widely expected to unveil a next-generation iPhone. With or without a fingerprint sensor.