Sony takes on Apple TV with game-playing PS Vita TV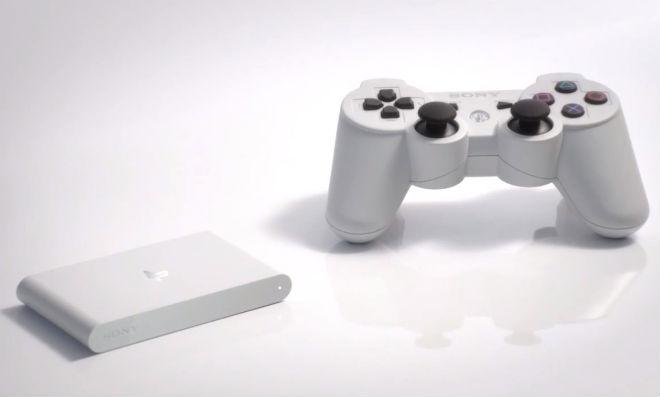 Sony on Monday announced a new addition to its PlayStation Vita ecosystem in a surprising new form factor: a game-playing set-top box for televisions that will take on Apple's own Apple TV device.
The new PS Vita TV is a diminutive device — measuring just 6-by-10 cm — that packs in the hardware from Sony's PS Vita portable console. That hardware will allow the console to play video game selections from the both the original PlayStation and the PlayStation Portable, as well as select titles from the PlayStation Vita.
In all, more than 100 PS Vita games, over 600 PSP games, and more than 600 PlayStation games can be played on Sony's new device. It will also be able to stream content from the forthcoming PlayStation 4 console if the television the console is regularly attached to is in use.
In a move that will bring Sony into competition with Apple in the set-top segment, the PS Vita TV will also have access to a range of video services. Many of those will be Japan-specific, including DMM.com, Tsutaya TV, and NicoNico Douga, but it will also connect to Hulu and Sony's PlayStation Store, which itself has a wide range of video offerings available.
Sony will also compete with the Apple TV on price. The PS Vita TV will retail for roughly $95 for a base version, with another bundle retailing for about $143 with a DualShock 3 controller and 8GB memory card included.
The new device could mark the first significant competition Apple has faced in the media streaming devices market. Apple TV grabbed 56 percent of that market in 2012, and other devices from Samsung and assorted competitors have failed to gain traction the way Apple's set-top box has.
Now, though, an established tech giant is stepping into the segment with a product with wide name recognition and a deep library of game and media titles to distribute. Sony's set-top offering will launch on November 14 in Japan, but the company has not yet revealed any plans for wider release.