Apple granted patent on accelerometer-based anti-theft system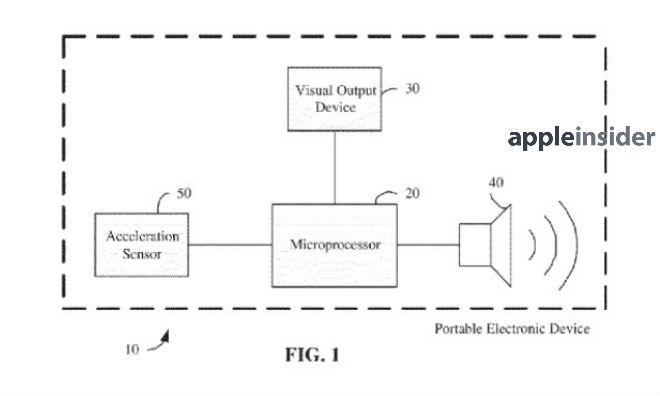 AppleInsider is supported by its audience and may earn commission as an Amazon Associate and affiliate partner on qualifying purchases. These affiliate partnerships do not influence our editorial content.
Apple this week secured a patent that described an accelerometer-based anti-theft system, meaning that future iPhones and iPads may very well be able to sound the alarm if a thief tries to run off with them.
U.S. Patent No. 8,531,296 describes an "acceleration-based theft detection system for portable electronic devices" that relies on the acceleration sensor found in an iPhone or iPad "to determine whether a theft condition is present." In the case that the system determines that the device is being stolen, it will issue an alarm to draw the attention of the user or bystanders.
The system described can also include a filter mechanism. That filter is responsible for determining when the system is receiving input that doesn't indicate a theft condition. Such input would include acceleration due to dropping or impact, as well as other scenarios.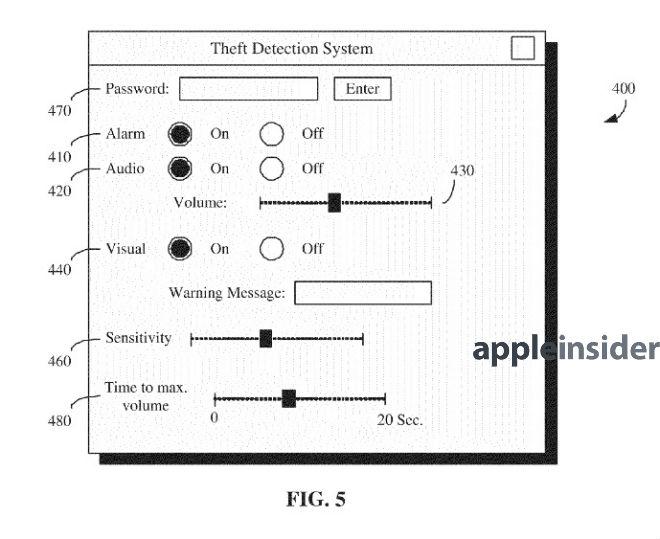 The filter measures normal movement input for the device and generates base parameters within which the device will assume it is not being stolen. It also retains a number of acceleration profiles previously determined to indicate a theft event. When the filter encounters motion that matches one of those profiles, it sounds the alarm.
The system is not entirely self-contained, though. It also allows for user input by way of a graphical user interface. That interface allows users to tweak the settings of the anti-theft feature in order to get reach a level they are comfortable with.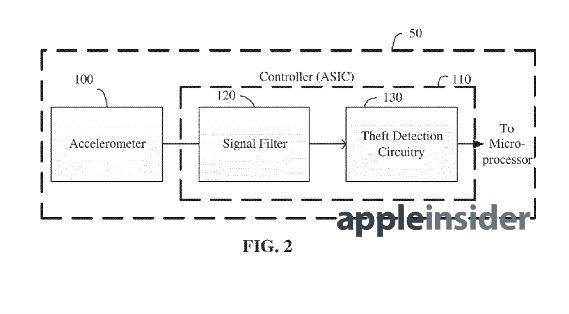 Apple filed the patent more than a year ago, and observers noted at the time that it seemed indicative of Apple's commitment to keeping its devices in the hands of those that bought them.
Apple has continued to push forward with such concepts for some time now, first with the Find My iPhone feature built into iOS, and most recently with the Activation Lock feature built into iOS 7. That feature — which has garnered praise from a number of governmental officials concerned with smartphone theft — can completely shut down a stolen device to the point that a thief cannot even wipe it clean and restart it.