Apple's iPhone sparks Japanese carrier battle, iPhone 5s goes free on contract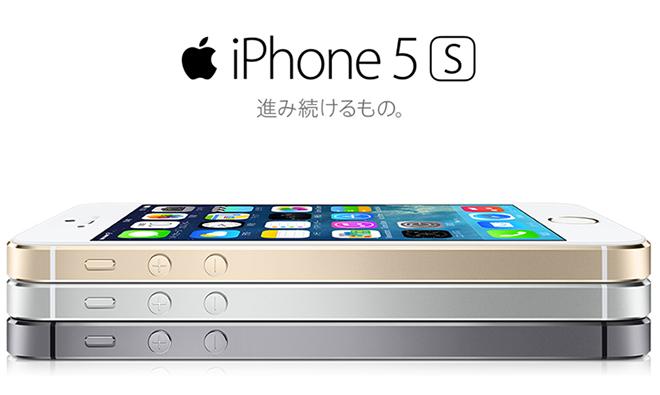 AppleInsider is supported by its audience and may earn commission as an Amazon Associate and affiliate partner on qualifying purchases. These affiliate partnerships do not influence our editorial content.
Apple's Japanese partner carriers on Friday announced price plans for the latest iPhones, with each provider offering the entry level version of the flagship iPhone 5s for free with a two-year contract, a move seemingly sparked by NTT DoCoMo's agreement to sell the device.
With the announcement that Japan's largest cellular provider NTT DoCoMo would start sales of Apple's iPhone for the first time, the country's three major carriers now have access to the device.
In what looks to be a price war to attract new customers, all three telecoms — DoCoMo, SoftBank and KDDI — are offering the iPhone 5s with discounts that effectively make the phone free on contract. As noted by CNET, the special pricing only applies to the 16GB version of the handset.
As with any subsidized device, limitations apply to early upgraders, though the up front fee is still less than what customers in the U.S. have to pay. Interestingly, only KDDI is offering a free version of the cheaper iPhone 5c with a new contract activation or transfer from another carrier.
In addition, DoCoMo is running a promotion to lure existing iPhone users away from rival networks. If an iPhone owner brings in their used SoftBank or KDDI handset, they will receive special bonus "points" that can be applied to a new DoCoMo account, redeemable for other products or repair services.
A report on Friday estimated that 66 percent of former DoCoMo customers left the carrier because it did not sell the iPhone. The statistic is in line with previous statements from the company, which blamed Apple's handset for ongoing net losses in subscribership.
Since the first iPhone was released in 2007, DoCoMo has been unwilling to carry the phone as Apple does not allow carriers to preinstall apps or brand the device with their logo. The telecom was still holding out as late as July, when CEO Kaoru Kato said his company was in no rush to ink a deal due to Apple's strict requirements.
Aside from customers leaving DoCoMo's network, local corporations have also been negatively impacted by the iPhone. Big name companies that sold Japan-only handsets through, including Panasonic and NEC, recently exited the sector after months of declining in sales.
It remains to be seen what effect the iPhone will ultimately have on Japan's smartphone ecosystem, which was previously dominated by domestic products, but subscriber statistics appear to show Apple's handset quickly gobbling up market share.
Some industry watchers believe Apple stands to gain some 35 million additional iPhone sales in 2014 as a result of new deals with DoCoMo and China Mobile. The latter has yet to announce a partnership with Apple, though both the iPhone 5c and 5s were granted a network license from the Chinese government earlier this week, allowing it to operate on the unique TD-LTE bands used by the world's largest cellular provider.