Australian police using iPad mini for citations, ASU goes iPad for stadium concessions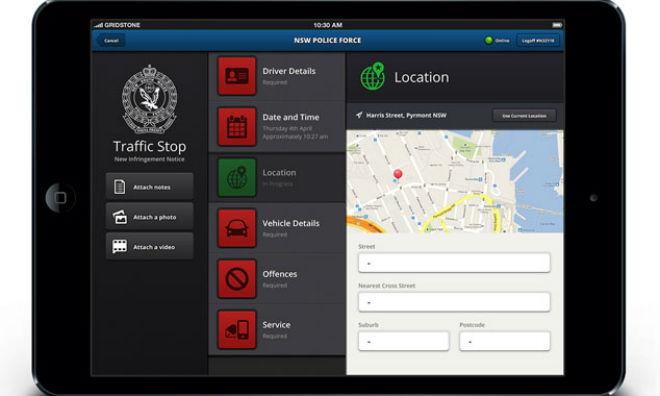 Users of Apple's iPad are finding a range of novel applications for the device, from assisting in police work in Australia to replacing registers at Alabama State University.
The New South Wales police force has announced the commencement of a four-week field trial wherein officers will use a mobile app on an iPad mini in order to issue traffic infringement notices, reports Delimeter. The trial will begin with 20 customized and locked-down iPad mini devices running a special program called Mobile Notices. The trial will run through the month of September, whereupon the results will be reported back to to administrators in order to determine whether it should roll out more widely.
The iPad minis that officers will be working in are of the Wi-Fi + Cellular variety, with 4G connections enabling speedy downloading of relevant data. Mobile Notes will allow officers to perform secure, live lookups of vehicle registration, license, and other information in the NSW Police database. The app will also automatically capture relevant location data and attach photos if necessary. Data captured by the app is immediately transferred to the central policing database for processing.
Using the app, police can tell drivers the number of points they have lost for a particular traffic incident or simply inform them of the number of points they have already incurred. The app can also provide a cost quote for an infraction's fine. Tickets are generated as PDF documents, and drivers can have the notice sent to them via email or by post.
Should the trial program prove a success, NSW police will develop a business case and then begin soliciting quotes for suppliers. Organizers of the trial expect that it will save NSW police about 240,000 police hours and $1.2 million per year.
Police in Australia have recently expanded efforts to integrate devices like the iPad into their operations. Most recently, police in Queensland deployed 400 iPad minis in order to access police databases while walking their beats.
Alabama State University rolls out full iPad deployment for stadium point-of-sale
Alabama State University has partnered with iPad point-of-sale solution maker Revel in order to outfit ASU's entire stadium with Revel POS equipment. All 30 concession stands in the ASU Hornets' stadium now feature iPads instead of traditional POS terminals.
Revel tells TechCrunch that its iPad-based POS solution is about 14 percent faster per transaction than a traditional solution, allowing vendors to move more quickly through a line of customers. The Revel system also doesn't require a persistent Internet connection in order to function, a fact that reportedly came in handy when a recent power outage at the stadium left the Revel-powered systems unaffected.