Infinity Blade III hits App Store hours before iOS 7 debut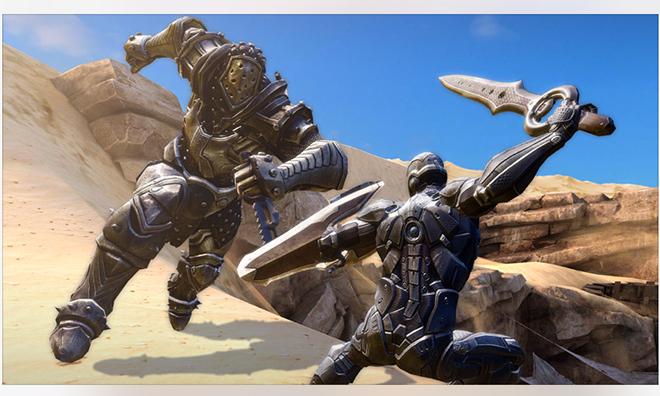 Developer Chair Entertainment on Wednesday released the third installment of its massively popular Infinity Blade series which made a surprise appearance at Apple's iPhone event last week.
Infinity Blade III brings back the intuitive swipe and touch controls pioneered in the first game, adding new features like enhanced graphics and new multiplayer modes.
The third Infinity Blade brings the story of characters Siris and Isa to a close, tossing in new quests and side missions to add depth to the plot. Both characters are playable, with each having three unique combat styles and "hundreds" of weapons to choose from.
Chair first showed off its latest game last week at Apple's iPhone unveiling, saying at the time that the title was developed to take advantage of the new 64-bit A7 processor found in the iPhone 5s. Rumors in August pointed to the game's ongoing development, but the announcement that the title would be released on Wednesday was somewhat of a surprise.
infinity Blade III comes in at 1.47GB and can be purchased from the iOS App Store for $6.99.