Makers of Nest thermostat to make 'Protect' smoke detector [u]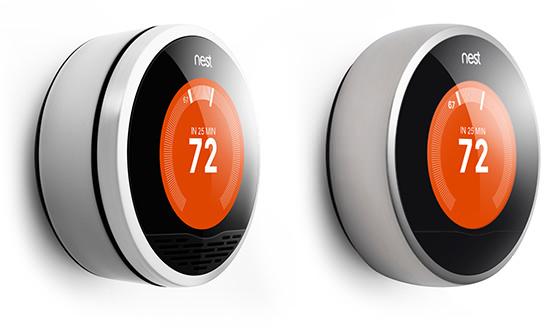 AppleInsider is supported by its audience and may earn commission as an Amazon Associate and affiliate partner on qualifying purchases. These affiliate partnerships do not influence our editorial content.
Nest Labs, the brainchild of former Apple executive Tony Fadell, is developing a connected smoke detector to go along with its Nest Learning Thermostat, with the device possibly slated for debut later this year.
Update: A follow-up report from AllThingsD cites a source as saying the smoke detector will be named "Protect," but will not be initially offered with a subscription plan for monitoring alerts.
Although not much is known about the Nest's supposed smoke detector, the device is apparently being developed to go along with the flagship Nest Learning Thermostat and would presumably be just as sensor laden, with advanced communications technology on-board, reports Jessica Lessin.
People familiar with the future product said specifics have yet to be nailed down, but features may include a subscription monitoring service, communication with the Nest thermostat and the inclusion of next-generation hardware like motion sensors. The sources failed to indicate when the unit might hit store shelves, though it could be as early as the end of this year.
Adding a smoke detector to the company's lineup is perhaps the next logical step for Nest, which is looking to create a suite of "connected home" products that are as sleek as they are functional.
When the Nest Learning Thermostat first launched nearly two years ago, it promised to bring smart home capabilities to the masses with a somewhat affordable $250 price tag. The original device was sold through Apple Stores and home improvement chains like Lowes.
A second-generation thermostat was released about one year ago, with the aluminum clad device getting a slight redesign and enhanced functionality. It's available from Amazon and other retailers for roughly $250.