Apple secures rights to use 'iPhone' moniker in Brazil after successful court appeal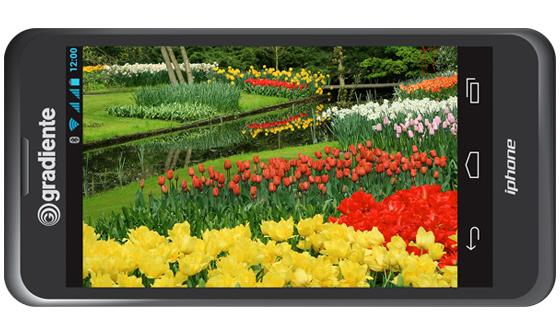 Apple has finally cleared up a naming rights issue for the iPhone in Brazil after a judge ruled against a local company that claimed to have exclusive ownership of the moniker due to a trademark filed in 2000.
A decision handed down by Judge Eduardo de Brito Fernandes on Tuesday denied Brazilian electronics firm IGB Gradiente's request to retain exclusive "iPhone" naming rights in the country, repoorts CNET. Instead, the jurist called the iPhone "world renowned," and said forcing Apple to relinquish ownership of the name would be unfair.
"All the (Apple) product's renown and client following have been built on its performance and excellence as a product," Judge Fernandes said on Wednesday. He also noted Apple's worldwide reputation with the iPhone product lineup, adding that Gradiente's implementation is merely a conjunction of the words "internet" and "phone."
In February, Apple's iPhone trademark came under fire in Brazil when the National Industrial Property Institute ruled against the company's claim to exclusivity within the country's borders. At the time, it was decided that Gradiente would have rights to the mark, which was registered years before Apple released its hugely successful smartphone.
Gradiente's 2000 trademark, which was actually granted in 2008, went unused until it was set to expire in 2012. To keep hold of the name, the company released an Android-based handset called the "Gradiente iphone."
Late in 2012, before its hold on the trademark was set to expire, Gradiente moved to release its own iPhone, an entry-level handset running Android 2.2 Gingerbread.
A subsequent report in March claimed Apple and Gradiente were working toward an amicable solution, but it appears the Cupertino company chose the legal route instead.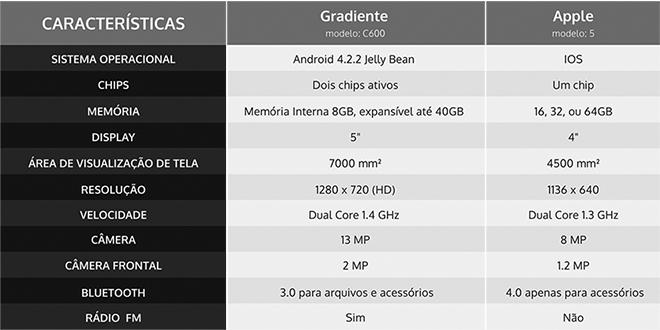 The company is planning to release a next-generation "iphone" in October and, as seen above, pits the device directly against Apple's last-generation iPhone 5 on its website.
Gradiente is expected to appeal this week's ruling, but for now it will have to share rights to "iPhone" with Apple.