Sonos expands iOS- and Mac-compatible streaming speaker options with $199 'Play:1'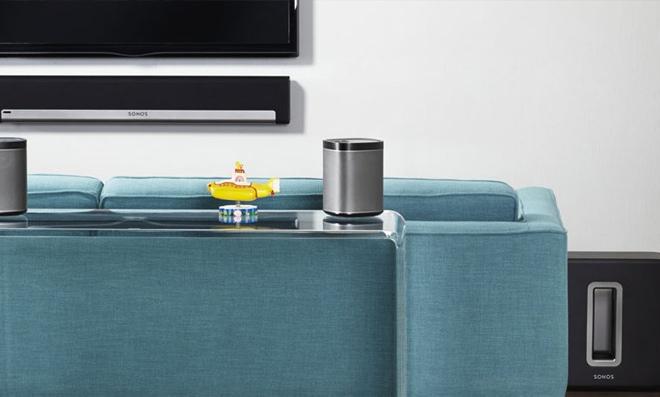 Sonos on Monday announced the Play:1, a new addition to its wireless audio gear selection to be marketed as an entry-level compact portable speaker.
At $199, the Play:1 is positioned to take Sonos' established brand to the lower-end wireless speaker market, where it will face competition from Jawbone's JAMBOX and Beats' Pill.
Unlike its competitors, the Play:1 relies on Sonos' proprietary Wi-Fi based connectivity technology to play music from iOS devices. In addition, Sonos' standard means users can pair the device with other Sonos speakers they own.
The Play:1 has two speaker drivers, as well as a 3.5-inch extended-throw mid-woofer and an extended-throw tweeter. Its speakers are only front-firing, despite a wraparound grill design. The unit weighs in at about four pounds and stands roughly 6.5 inches tall.
Control of the speaker is accomplished through its physical buttons or through the Sonos Controller app, which is available for free in the App Store for iPhones, iPods, and iPads running iOS 4.0 or higher. The app is also available for both PC and Mac.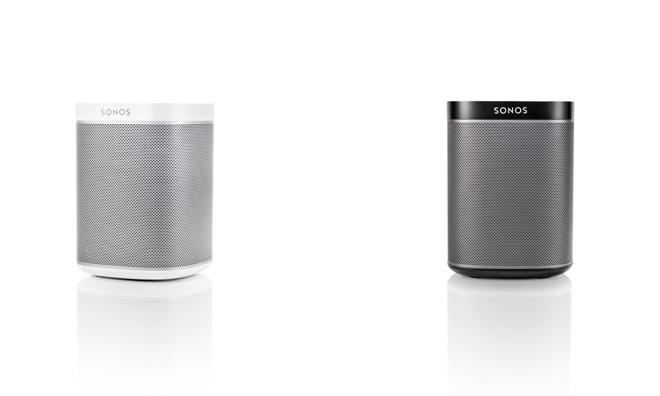 Sonos' devices are compatible with a wide array of music offerings, including Mog, SiriusXM, and Pandora. They also support content from TuneIn Radio, Songza, Spotify, the BBC, Deezer, NPR, and iTunes. However, they do not yet support streaming from iTunes Radio, SoundCloud, or Google Music.
The Sonos Play:1 is available in black and white color options. The new wireless speaker sells for $199, and is available to ship with next-day delivery from Amazon. For a limited time, the Play:1 comes with a free Wireless Bridge from Sonos, which allows the speaker to connect to mobile devices and PCs.