Apple's iPhone 5s & 5c arrive on Boost Mobile Nov. 8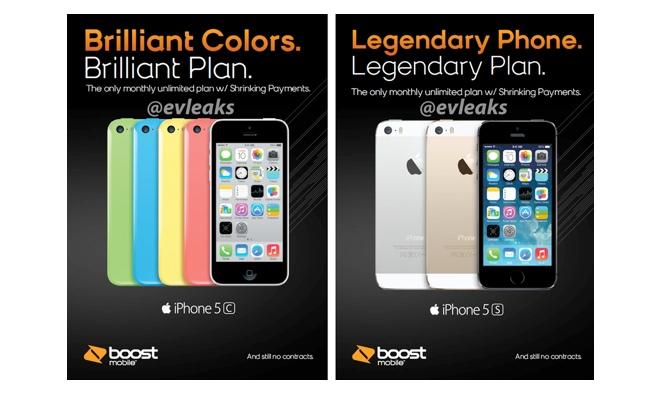 After years of rumors that the iPhone would arrive on prepaid carrier Boost Mobile, it was made official on Monday, with the iPhone 5s and iPhone 5c now set to become available on Friday, Nov. 8.
That means Apple's latest iPhones will be available to Boost Mobile customers the same day that the devices will launch on U.S. Cellular. Both handsets have been available on the "big four" U.S. carriers — Â Verizon, AT&T, Sprint and T-Mobile — Â since their launch on Sept. 20.
Rumors surfaced at the end of September that the iPhone would be arriving on Boost Mobile in the near future. But such rumors had appeared before and didn't come true.
On Monday, though, Boost Mobile made it official with a press release. The no-contract carrier offers coverage through the Sprint network.
Boost Mobile will offer the newest iPhone models with its "Shrinking Payments" plan, which offers to reduce the monthly bill for customers who continually pay on time for unlimited voice, data and text.
Boost Mobile devices are available at nearly 20,000 major retail stores, including Best Buy, RadioShack,Target, Walgreens, Walmart, Sprint retail stores, independent wireless dealers, and the HSN channel.